SCHILLER'S LIBRARY
[SCHILLER, Friedrich von.]
Friedrich von Schiller's Bibliothek. Mit einem Facsimile aus seinem eigenhändigen Bücherverzeichnisse. Zum 10. November 1859.
Berlin, J. A. Stargardt, [1859].
8vo, pp. 16; with 1 folding plate (tear repaired); in the original blue printed wrappers, edges a little chipped and dust-soiled; in a cloth portfolio.
£1750

Approximately:
US $2351
€1985
One of a very few surviving copies of this booksellers' catalogue of part of Schiller's library. The engraved folding plate is a facsimile of a manuscript list of the books in Schiller's hand.

In 1851 Stargardt bought part of Schiller's library from his son Karl. It proved difficult to sell, and in 1859 he produced the present catalogue, selling the collection in 1860 to the Hamburg bookseller I. S. Meyer. Meyer also had problems selling the collection, and in 1862 he held a lottery, won by a merchant named Helmcke, who received the 156 books and the manuscript list as his prize. Helmcke gave the collection to the Hamburger Stadtbibliothek in 1867, where it was absorbed into the general collections and the duplicates dispersed. In 1905 the remaining 114 volumes were reassembled and shelved separately.

With the ink inscription of R. Avenarius, dated 1859, to inside front cover, presumably Richard Avenarius (1843–1896), the famously difficult philosopher and founder of 'empirio-criticism'.

Roland Folter, Deutsche Dichter- und Germanistenbibliotheken (Stuttgart, 1975), 664.
You may also be interested in...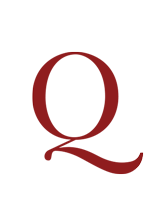 EXPRESSIONIST POETRY STRAMM, August.
Tropfblut. Gedichte.
First edition of the Expressionist poet August Stramm's second collection of poetry. Stramm (1874-1915) is considered one of the first of the German Expressionists. He achieved little in print during his lifetime, with the exception of some Expressionist plays published by Der Sturm after his work was taken up by Herwath Walden in 1913, and some individual poems published in Walden's periodical of the same name. Both his collections of poetry appeared posthumously after he was killed in action in Russia during World War I: the first collection, Du. Liebesgedichte, appeared shortly after his death in 1915, and was followed by Tropblut four years later. Stramm's poetry is striking in it originality and placed him at the front of the German avant garde: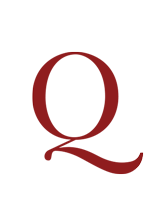 IN THE ORIGINAL WRAPPERS BERLIOZ, Hector.
Mémoires . . . comprenant ses voyages en Italie, en Allemagne, en Russie et en Angleterre 1803–1865. Avec un beau portrait de l'auteur.
First edition, a fine copy in entirely original condition in the original wrappers. Berlioz's colourful autobiography reads like a work of literature and remains the principle source for his life. This posthumous first edition of the Mémoires was preceded by excerpts which were serialised in Le Monde Illustré in 1859, and by a small pre-publication printing for distribution among Berlioz's friends in 1865.