'One of [the] last fond reliques of Scottish independence'.
SCOTT, Sir Walter (1771-1832), poet and novelist.
Copy of a letter to Colin Mackenzie.
Abbotsford, 26 July [1827].
4to bifolium, pp. 3 + 1 blank; folds, a few small marks.
£100

Approximately:
US $134
€113
Scott here discusses Scottishness with his long-term correspondent Colin Mackenzie. He discusses the gradual loss of the Scottish accent amongst the educated classes of Scotland, who are sent to England for their education, remarking, 'It is repugnant to my feelings to destroy what seems one of [the] last fond reliques of Scottish independence'.

The original letter is now at the University of Aberdeen, MS 3470.

Millgate Union Catalogue: 5525; not in Grierson.
You may also be interested in...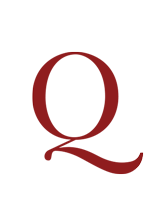 [?
WHATLEY, Samuel, editor.] A general collection of treatys, declarations of war, manifestos, and other publick papers, relating to peace and war, among the potentates of Europe, from 1648 to the present time. Particularly the Treaty of Munster 1648. The Pyrenean Treaty, with the French king's and the infanta's renunciation of the Spanish dominions, 1659. The sale of Dunkirk 1662. The peace betwixt England and France, and England and Holland in 1667. The Treaty of Aix-la-Chapelle. The Triple League 1668. Treatys of commerce between England, France, Spain and Holland. Treaty of Nimeguen 1678. Defensive alliance betwixt England and Holland 1678. Declarations of war by the allys against France 1688, 1689 and 1702. The first Grand Alliance 1689. The separate peace betwixt France and Savoy 1696. Treaty of Reswick 1697. Treatys of partition 1698, &c. The second Grand Alliance. Treaty for securing the Hanover Succession. Usurpations of France since the Treaty of Munster. The right of the crown of England to Hudson's-Bay. London, J.
First edition. The introduction comprises 'A brief history of the French king's perfidiousness in the breach of solemn treatys', warning of his pretensions to universal monarchy, and stating that this collection of treaties was published to let British readers learn for themselves where their true interests lay in any future peace negotiations with Louis XIV.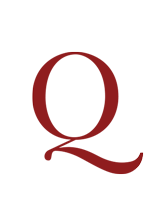 MARX, Karl.
Liberali i Vlasti.
First Russian collected edition of this collection of articles from the Neue Rheinische Zeitung, translated from the German by Andrei Radzishevsky, edited and with a foreword by A. Lunacharsky, published as number 272 in the 'Cheap Library' series of the 'Znanie' press. .