SHERSHENEVICH, Vadim Gabrielevich.
Bystr'. Monologicheskaia drama [Rapids. A monological drama].
Moscow, "Pleiady", 1916.
8vo, pp. 40; in the original green printed wrappers, stain to lower cover, chipped and professionally restored.
£350

Approximately:
US $468
€396
First edition: a verse drama from the radical young writer. One of 500 numbered copies. During his career, Shershenevich (1893–1942) was influenced in turn by futurism, imagism, and symbolism but 'in its essentials his poetry did not change with his allegiance to new groups. He always expressed both the angry resentment of the avant-gardist and a lonely sense of alienation from society' (Bristol, p. 245).

Getty 708; Tarasenkov p. 414. OCLC records copies at Yale, Columbia, Harvard, the Getty Center, and Stanford.
You may also be interested in...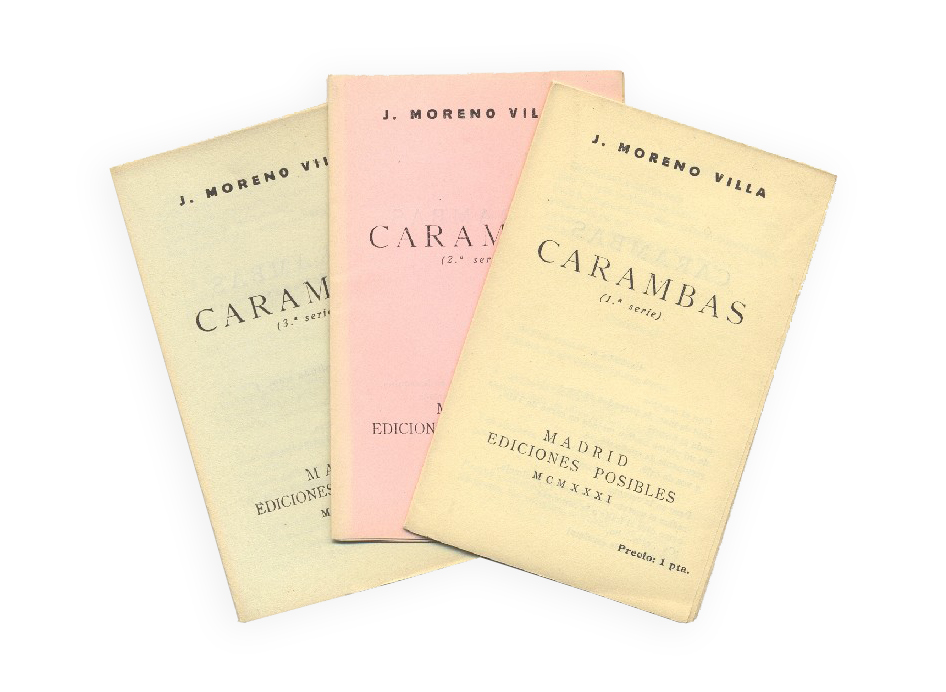 MORENO VILLA, José.
Carambas. (I.a serie [– 3.a serie]).
First edition of the complete series of Moreno Villa's Carambas. The poet and art historian José Moreno Villa was born in Malaga in 1887 (d. 1955). He belonged to the poetic generation intermediate between that of '98 and that of '27; his major influence was Juan Ramón Jiménez. His autobiography Vida en claro (Mexico City, 1944) is especially interesting for his years in the Residencia de Estudiantes, 1917-37, where he came into contact with Lorca and others of the Generación del 27. He emigrated to Mexico in 1937.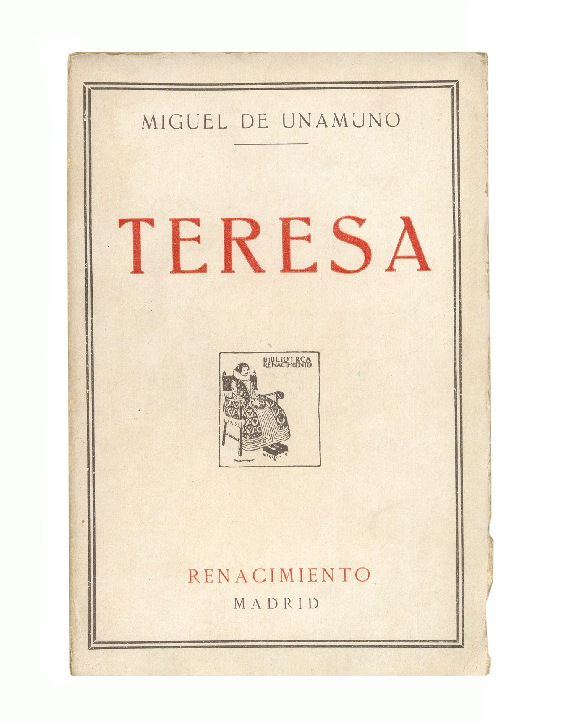 UNAMUNO, Miguel de.
Teresa. Rimas de un poeta desconocido.
First edition: a collection of love poems, with a prologue by Rubén Darío.