The first collected editionWith the John Adams Family bookplates of the library of Charles Francis
SMITH, Adam.
The Works of Adam Smith … With an account of his life and writings by Dugald Stewart … in five volumes.
London: printed for T. Cadell and W. Davies … 1812 (vols 1-3), 1811 (vols 4-5).
8vo, pp. xv, [i], 611, [1 blank]; viii, 499, [1 blank]; vi, 523, [1 blank]; vi, 515, [1 blank]; iv, 584. Frontispiece portrait form the Tassie medallion in vol. 1; bottom edge of signature B4 of vol. 1 cut short; small amount of water damage to the extreme edge of the initial couple of quires of vol. 2; light foxing sporadically throughout; but a very good copy in late nineteenth-century ¾ brown morocco, marbled paper covered boards, spines with raised bands lettered and ornamented in gilt, joints lightly rubbed in a few spots, corners slightly bumped, top edges coloured; manuscript notes in pencil in vols 1 and 2 of Charles Francis Adams, with his bookplates (dated 1905) in all 5 volumes.
£5000

Approximately:
US $6881
€5627
First edition of the collected works, including The Theory of Moral Sentiments, An Enquiry into the Nature and Causes of the Wealth of Nations, Considerations Concerning the Formation of Languages and Essays on Philosophical Subjects. The account of Smith's life by Dugald Stewart, another leading light of the Scottish Enlightenment, is found at the end of volume 5, and was first published in 1793.

The bookplates are those of Charles Francis Adams II, a member of the great Adams political family. The name of his great grandfather, John Adams (the second President of the United States), appears at the bottom of the bookplate.

Kress B5917; Goldsmiths' 20438; Einaudi 5321; Mattioli 2425.
You may also be interested in...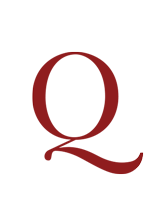 A SAMMELBAND ON PEACEINCLUDING RARE PAMPHLET ON WILLIAM PENN AND WILBERFORCEAND A RARE UTOPIA BY A HAREL, Charles.
Ménage sociétaire ou Moyen d'augmenter son Bien-être en diminuant sa dépense, avec indication de quelques nouvelles combinaisons pour améliorer et assurer son avenir.
1. First edition of this work by the entrepreneur and inventor Charles Harel (1771-1852), a friend and disciple of Charles Fourier's. This plan describes Harel's project for the founding of a community of 200 celibates: a utopia of communal life detailing rules ('love', 'the library'…) practical advice (the influence of specific foods, magnetism, exercise). It is accompanied by a facsimile of an autograph letter from Charles Fourier to Harel.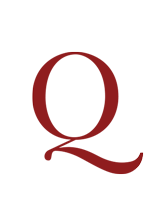 ROSIÈRES, François de.
Six livres des politiques, contentants l'origine et estat des cités, condition des personnes, economie, & police des monarchies & républiques du monde, tant en temps de paix, que de guerre, avec l'institution du monarch, & les moyens de conserver & destruire la chose publique en toutes especes de gouvernement tant droict que defectueux, ensemble des magistrats, & loix, desquelles on y doit user, selon le jugement des anciens & modernes philosophes . . . Plus, de l'origine . . . & utilité de l'art politique.
First edition. A rare treatise on government, society and economy, written during the French Wars of Religion by the archdeacon of Toule. Rosières enjoyed the patronage of Charles, the Guise cardinal of Lorraine, to whom this book is dedicated. In 1580 he published Stemmatum Lotharingiae ac Barri ducum libri septem, which, on fraudulent documentary evidence, attempted to prove that the house of Lorraine (of which the Guise was a branch) was the rightful claimant to the French crown: unsurprisingly the book was suppressed, but, thanks to his Guise connections, Rosières suffered no more that a short term of imprisonment (see NBG).