SOKOLOV, Ippolit Vasilevich, et al.
A.
[Moscow, 1921.]
12mo, pp. 14, [2] blank, title with large letter 'A' printed in red; unbound as issued.
£150

Approximately:
US $200
€169
First edition: four short poems from the leading Soviet film critic Ippolit Sokolov, together with lyric pieces by two minor writers, Boris Pereleshin and Aleksandr Rakitnikov.

MoMA 353; Tarasenkov p. 298; not in Kilgour.
You may also be interested in...
BLOK, Aleksandr Aleksandrovich.
Teatr. Balaganchik – Korol' na ploshchadi – Neznakomka – Deistvo o Teofile – Roza i krest [Theatre. The puppet show – The king on the square – The stranger – The miracle of Theophilus – The rose and the cross].
A reprint of these plays, first published together in one volume in 1916.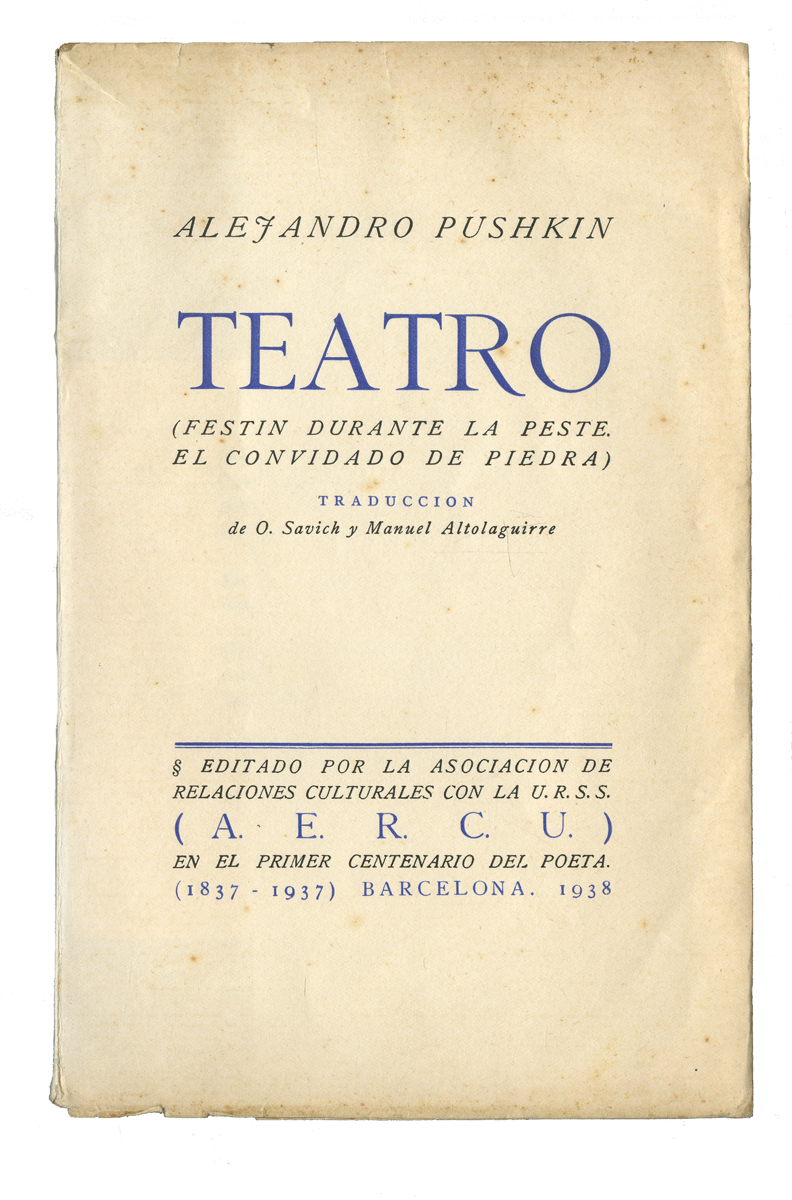 PRINTED BY THE TRANSLATOR [ALTOLAGUIRRE, Manuel, translator.] PUSHKIN, Aleksandr.
Teatro (El Convidado de piedra. Festin durante la Peste). Traducción de O. Savich y Manuel Altolaguirre.
First edition: Altolaguirre's translation of two of Pushkin's Little Tragedies, 'The Stone Guest' and 'A Feast During the Plague' produced for the Russian poet's centenary; apparently printed on Altolaguirre's own press.