'THE RUDE AND EARLY EFFORTS OF PROGRESSIVE YOUTH' - WITH AN UNPUBLISHED MANUSCRIPT POEM
SOUTHEY, Robert, Robert LOVELL, [and Samuel Taylor COLERIDGE].
Poems: containing the Retrospect, Odes, Elegies, Sonnets, &c. …
Bath, Printed by R. Crutwell, and sold by C. Dilly … London. 1795.
8vo., pp. viii, 131, [1], with a half title; a very good copy in contemporary tree calf, rebacked preserving the original spine; presentation inscription 'To Sarah Cottle from Edith Southey' to front pastedown, with a 12-line verse dedication by Robert Southey 'To Sarah Cottle' on the front free endpaper; a fragment of later, unrelated ALs by Robert Southey laid in loose; bookplates of John Davidson, and Louis and Anne Marie Davidson.
£4500

Approximately:
US $5859
€5031
First edition of Southey's first book of original verse, a presentation copy from Southey's wife Edith to Sarah Cottle, with a transcription in Edith's hand of an unpublished poem 'To Sarah Cottle' by Robert Southey.

Sarah Cottle was the sister of Joseph Cottle, the Bristol publisher who went on to publish Southey's Poems (1797), his Letters Written … in Spain and Portugal (1797), and the Annual Anthology (1799-1800), but is most famous as the publisher of Lyrical Ballads (1798). He got to know Southey, Lovell, and Coleridge in 1794 when the three men were living in Bristol, starting out on their poetic careers and plotting the foundation of a Pantisocratic colony on the banks of the Susquhanna River. When Southey married Edith Fricker in 1795 (Lovell and Coleridge would later marry her sisters), Cottle not only helped him buy the ring, but also agreed to cover the costs of the ceremony. Joseph and his sister Sarah were the witnesses to the marriage, and when Southey travelled alone to Portugal immediately after the wedding, Edith stayed with Sarah.

The poem inscribed in the front of this book (in Edith's hand) was evidently composed shortly after Southey's return from Portugal. It is an interesting piece, evoking both his recent absence, and a distant future in which Sarah might fondly revisit the present volume – 'these rhymes, the rude / And early efforts of progressive youth'.

'Lady! When far away beyond the seas
I journeyed, still my heart remembered you.
Still from a land of strangers turn'd to you
As to its home, nor now that I have found
The Port of Peace shall I forgetfully
Let pass the memory of my distant friends;
For often seated by our evening hearth
We will, of other days & other scenes
Remindful, think of you …'

The three longer poems in Poems 1795 ('The Retrospect', 'Romance', and 'Rosamund to Henry'), and most of the sonnets and odes, are by Southey, signed with his poetic alias 'Bion'. Robert Lovell, signing as 'Moschus', contributed two elegies and six sonnets. 'The Faded Flower', although signed 'Bion', was actually by Coleridge, his second appearance in print. The work belongs to a series of joint literary ventures between the young poets which began with a cooperative play, The Fall of Robespierre, to which all three contributed (1794). Though Coleridge and Southey suffered a rift, following Southey's defection to Portugal and Coleridge's marriage, they collaborated again in The Annual Anthology (Bristol, 1799-1800); and Coleridge went on to share the most famous of all Romantic literary partnerships, with Wordsworth in Lyrical Ballads (Bristol 1798). In many ways this early Bath volume is the prototype of the others.

The loose ALs fragment, dated 30 September 1826, is addressed by Southey to a 'Dear Sir', and refers to the translation of his epic poem Roderick into Dutch.
You may also be interested in...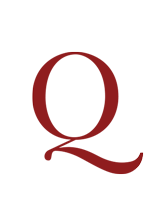 COLLINS AND JOHNSON FAWKES, Francis, and William WOTY.
The Poetical Calendar. Containing a Collection of scarce and valuable Pieces of Poetry …
First edition. Volume XI (November) includes the first publication of the collected verse of William Collins. Samuel Johnson provided most of the account of Collins which appears in the volume for December and was later reprinted in The Lives of the Poets. Boswell thought it 'one of the most tender and interesting passages in the whole series of his writings' (Life). Johnson also contributed two poems – 'The Winter's Walk' in January and 'An Ode' in April (both reprinted from the Gentleman's Magazine, 1747), and two others are sometimes attributed to him.
ANDERSON, James (1813–1877)
Theatre of Marcellus, Rome,
Another print from the same negative is in the collection of the Musée d'Orsay.