THE PUTATIVE AUTHOR'S COPY
[SOUTHEY, Robert].
The Doctor &c. Vol I [-VII].
London: Longman, Rees, Orme, Brown, Green and Longman. 1834 [-1847].
Seven vols., 12mo., with half titles, and a coloured aquatint frontispiece by J. Glover in volume VII; title-pages printed in red and black (the lettering in red); a very good copy in uniform contemporary polished calf, spines gilt, red and green morocco spine labels, occasional scuff marks to boards, joints rubbed; ownership inscription of Henry Taylor to the front endpaper of each volume.
£1350

Approximately:
US $1825
€1521
A fine complete set of Southey's rambling and whimsical novel-cum-miscellany, famously containing the first appearance of the 'Story of the Three Bears', in volume IV. Volume III is a second edition; volumes VI-VII were published posthumously from Southey's manuscripts in 1847.

The present copy belonged to Southey's close friend Henry Taylor, 'the only one, now living, of a generation younger than yours and mine, whom I have taken into my heart of hearts' (letter to Grosvenor Bedford, 8 July 1834). In the same letter Southey suggests that 'it will not be amiss to throw out hints that Henry Taylor may have been the author' of The Doctor. Henry Taylor was also a friend of Wordsworth and Coleridge but his relationship with Southey was particularly close. They travelled together on the Continent in 1825 and 1826; Taylor offered to take charge of the Southey children after Edith's institutionalisation in 1834; and he later served as Southey's executor. In later life he was one of the favourite photographic models of Julia Margaret Cameron.

The Doctor was published anonymously, and although a number of people assumed Southey's authorship he took 'extreme pains and trouble' to conceal it, 'the publication of this book, and the mystification about it … being one of his chief sources of amusement … during his later years' (Charles Cuthbert Southey, Life of Robert Southey). Indeed, as he explained to Taylor (letter 12 August 1837), 'some of my nearest relations and oldest friends have not been entrusted with the secret'. Taylor was his favourite choice as fictional author – amusingly, Southey even arranged to have a 'presentation' copy sent to himself 'from the author', as if from Taylor. The present set almost certainly came to Taylor on Southey's instruction. Taylor must have been involved, as executor, in the publication of the posthumous volumes, and his ownership inscription in volume VI (1847) is dated 16 December 1846, only three weeks after the Preface was written.

The Doctor was Southey's only work of fiction and had its origins in a proposal for a book of nonsense which he made to his friend Grosvenor Bedford. According to Southey, the book resembled a 'trifle, where you have whipt cream at the top, sweetmeats below, and a good solid foundation of cake'. This is an apt description of the enjoyable variety of the work's ingredients, which are just about united by the meandering tale of Dr Daniel Dove, a learned young man to whom not a great deal happens. He goes to Holland and gets married, but mainly passes his time relating anecdotes, stories, and interesting trivia. The book owes a lot to Tristram Shandy in its endlessly detouring plot and narrative quirks (the first volume begins at chapter VII and works backwards), and even in the unusual title-page.

Sterne's influence is also evident in the story of the three bears in which each bear's speech is reported in an appropriate font. The story belongs to oral tradition; Southey probably heard it from his uncle William Tyler, and is recorded telling it as early as 1813. After Southey published the story in The Doctor its popularity exploded. Twelve years later Joseph Cundall replaced Southey's evil old woman with a young girl, who would eventually develop into the character Goldilocks.
You may also be interested in...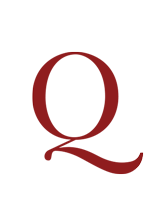 GRUYAERT, Harry.
Rivages.
First edition, signed by Gruyaert on the title-page. A very scarce collection of images of shorelines and horizons, ranging from the dramatic to the minimal, published on the occasion of an exhibition at the Rencontre d'Arles.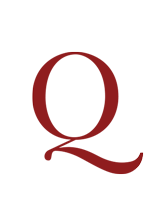 DAVIDSON, Bruce.
Photographs. Introduction by Henry Geldzahler.
First edition, signed by Davidson on the half-title.