THE FIRST OFFICIAL SPANISH ORTHOGRAPHY
[SPANISH ROYAL ACADEMY.]
Prontuario de ortografía de la lengua castellana dispuesto de Real Órden para el uso de las escuelas públicas por la Real Academía Española con arreglo al sistema adoptado en la novena edición de su Diccionario.
Madrid, Imprenta Nacional, 1844.
Small 8vo, pp. [4], iv, 59, [1], with an engraved plate showing different forms of the letters of the alphabet; some light browning and occasional spotting, but still a very good copy, in contemporary red morocco gilt, sides with large central lozenge stamped in blind, gilt borders, upper board with gilt initials 'L.F', gilt spine, gilt edges, watered silk endpapers.
£1250

Approximately:
US $0
€0
Rare first edition of the first official orthography for Spanish. Earlier attempts at standardising Spanish orthography had met with failure. Even the Real Academia Española (founded 1713) for years could only advise on spelling. It was not until the publication of the present work, now with full royal sanction, that Spanish was finally taught systematically across the kingdom.

Although the print-run may have been high, the survival rate is not (as one might expect for a school book). REBIUN locates copies at the Biblioteca Nacional and Malaga only; no further copies in OCLC.

Palau 1419 (listing a further 15 editions before the end of the nineteenth century).
You may also be interested in...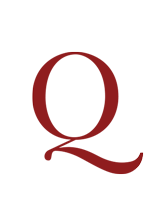 WITH PROOF SHEETS CONTAININGTHE AUTHOR'S MANUSCRIPT CORRECTIONS MAINE DE BIRAN. [MARIE FRANÇOIS PIERRE GONTHIER DE BIRAN.]
Influence de l'Habitude sur la Faculté de Penser.
First edition of Maine de Biran's first major work, in which he draws a distinction between what he calls passive habits, i.e. sensations and impressions which become dulled with repetition, and active habits, i.e. those which are conscious, and willed. "The effect of this, which was borne out by his later writings, was that he maintained the importance of man as a reflective being whose soul, or ego, resides in the will, who is not formed solely by external circumstances but is free to exercise intellectual and moral choice, and whose best path to an understanding of the truth lies through observation and study of his own, even his own hidden, personality" (Oxford Companion to French Literature).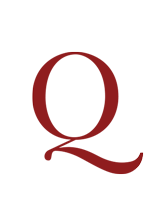 REYES, Alfonso.
La saeta …
First edition, one of 300 copies on papel Manchester Ledger.