SPRÜNGLI, Johann Jacob, editor. 
Männergesänge von Freunden der Tonkunst gesammelt, dem Liederkranze zu Franfurt a. M. in Liebe geweihet und zu Gunsten der dortigen Mozart-Stiftung herausgegeben … 
Zürich, gedruckt bei J. J. Ulrich, im Verlage des Herausgebers, 1840.
Four parts in one vol., oblong 8vo (142 × 230 mm), each partbook pp. [2], 49, [1] and in the original printed wrappers (red, green, orange, blue, depending on the part); bound together in contemporary green half morocco, glazed paper sides in imitation of straight-grain morocco; some spotting, light stain in the gutter towards the beginning, but a very good copy, originally belonging to one J. Haltiner, with his name stamped gilt to front cover, and written in ink or pencil to the title of each part.
£950

Approximately:
US $0
€0
First edition, the partbook issue.  The work was also issued in score.  Both are very rare, OCLC locating a copy of the 1st Bass part at Pittsburgh Theological Seminary, and a set at the Swiss National Library.  There are apparently no copies in Germany: KVK shows the British Library copy (in score) only.
 
Among the 46 pieces included are works by Mozart, Just, Speyer, and some minor German and Swiss composers, but the surprise comes in three English glees, translated into German, by Samuel Webbe, 'one of our greatest glee composers in every sense' (Baptie), 'Mr' [Richard?] Wainwright, and Reginald Spofforth, his 'Hail, smiling morn', 'possibly the most popular glee in the entire repertory' (New Grove).
 
 
You may also be interested in...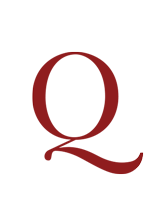 DEKKERS, Ger.
New Dutch Landscapes.
First edition, #1409 of an unspecified limited printing numbered by hand. Minimal landscapes – tulips, dykes, snow-bound fields – arranged in series. As in his earlier Planned Landscapes (1977), the polder landscape becomes the means to explore conceptual concerns.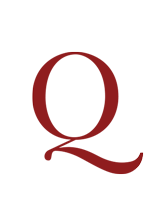 [PATERSON, Samuel.]
Another traveller! Or cursory remarks and tritical observations made upon a journey through part of the Netherlands in the latter end of the year 1766. By Coriat Junior . . . The second edition, corrected.
Second edition, enlarged, of this sentimental travel narrative. Despite the promise of two volumes, the first edition (1767) consisted of only one, in two parts. This is reissued here together with the first part of volume II, but the second part to volume II was never published, due in part to one of Paterson's business failures in 1768–9. The three parts would therefore have been assembled in 1769 either by adding the first edition of volume II, Part I to the original 1767 edition, or acquiring a mixed 1769 edition. When the first two parts appeared in 1767 they were enthusiastically received and favoured with a fourteen-page review in the Monthly Review, December 1768.