SPRÜNGLI, Johann Jacob, editor. 
Männergesänge von Freunden der Tonkunst gesammelt, dem Liederkranze zu Franfurt a. M. in Liebe geweihet und zu Gunsten der dortigen Mozart-Stiftung herausgegeben … 
Zürich, gedruckt bei J. J. Ulrich, im Verlage des Herausgebers, 1840.
Four parts in one vol., oblong 8vo (142 × 230 mm), each partbook pp. [2], 49, [1] and in the original printed wrappers (red, green, orange, blue, depending on the part); bound together in contemporary green half morocco, glazed paper sides in imitation of straight-grain morocco; some spotting, light stain in the gutter towards the beginning, but a very good copy, originally belonging to one J. Haltiner, with his name stamped gilt to front cover, and written in ink or pencil to the title of each part.
£950

Approximately:
US $1317
€1077
First edition, the partbook issue.  The work was also issued in score.  Both are very rare, OCLC locating a copy of the 1st Bass part at Pittsburgh Theological Seminary, and a set at the Swiss National Library.  There are apparently no copies in Germany: KVK shows the British Library copy (in score) only.
 
Among the 46 pieces included are works by Mozart, Just, Speyer, and some minor German and Swiss composers, but the surprise comes in three English glees, translated into German, by Samuel Webbe, 'one of our greatest glee composers in every sense' (Baptie), 'Mr' [Richard?] Wainwright, and Reginald Spofforth, his 'Hail, smiling morn', 'possibly the most popular glee in the entire repertory' (New Grove).
 
 
You may also be interested in...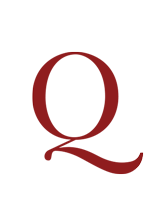 BAUR, Fidelis.
Geschichte der Hohenzollernschen Staaten Hechingen und Sigmaringen von den ältesten Zeiten bis auf unsere Tage, durchaus nach Quellen bearbeitet … I. [– VIII.] Heft.
First edition. Perched on the Zollenberg, just south of Hechingen, is the castle of Hohenzollern, which gave its name to the ruling house of Brandenburg–Prussia from 1415 to 1918, arguably the most powerful family in German history. The ancestral lands were divided in 1575 by Count Karl I among his three sons, thereby founding the three lines Hohenzollern-Hechingen, Hohenzollern-Sigmaringen, and Hohenzollern-Haigerloch (this last dying out in 1634 and its territory absorbed by Hohenzollern-Sigmaringen). The present work charts the early history of the area and the men who ruled it. In 1849, the two remaining principalities were united to form the Province of Hohenzollern, at the time the smallest in Prussia.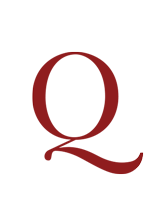 HOLLANDER, Paul den.
Les Pyramides du nord.
First edition, urban semi-abstracts of abandoned industrial buildings.