STEPNIAK, Sergius [pseudonym for: Sergius Mikhailovich Kravchinskii].
Podziemna Rosja. Obrazki z przeszłości młodej Rosji.
Lviv, [ printers of the Dziennika Polskiego] for Gubrinowicz & Schmidt, 1897.
8vo, pp. [viii], 227; evenly browned due to paper stock, ownership stamps on title and at the end; contemporary Polish black cloth, printed shelfmark label on spine; extremities a little worn from the library of the eminent Lviv doctor of philosophy, Mieczysław Dunin-Wasowicz, with his armorial bookplate and contemporary bookplate of a Lviv public library.
£320

Approximately:
US $0
€0
Extremely rare first edition in Polish, anonymously translated and printed in nowadays Ukraine, of Stepniak's most successful, translated and influential book.

Not in Kormanowa; we were able to locate only one other copy, in the State Library in Berlin.
H2375.9
You may also be interested in...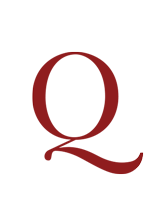 MARX, Karl and Friedrich ENGELS.
Sobranie istoricheskikh rabot'.
First edition thus, a Russian collected edition of three works, Class War in France 1848-1850; The Eighteenth Brumaire of Louis Bonaparte and Engels' Revolution and Counter-Revolution in Germany. The works are translated from the original German, and edited by V. Bazarov and I. Stepanov. The collection also includes an introduction to Class War by Engels, and a commentary on Revolution by Karl Kautsky, which first appeared in the German edition.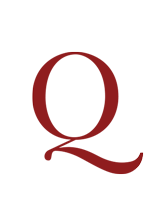 [?
WHATLEY, Samuel, editor.] A general collection of treatys, declarations of war, manifestos, and other publick papers, relating to peace and war, among the potentates of Europe, from 1648 to the present time. Particularly the Treaty of Munster 1648. The Pyrenean Treaty, with the French king's and the infanta's renunciation of the Spanish dominions, 1659. The sale of Dunkirk 1662. The peace betwixt England and France, and England and Holland in 1667. The Treaty of Aix-la-Chapelle. The Triple League 1668. Treatys of commerce between England, France, Spain and Holland. Treaty of Nimeguen 1678. Defensive alliance betwixt England and Holland 1678. Declarations of war by the allys against France 1688, 1689 and 1702. The first Grand Alliance 1689. The separate peace betwixt France and Savoy 1696. Treaty of Reswick 1697. Treatys of partition 1698, &c. The second Grand Alliance. Treaty for securing the Hanover Succession. Usurpations of France since the Treaty of Munster. The right of the crown of England to Hudson's-Bay. London, J.
First edition. The introduction comprises 'A brief history of the French king's perfidiousness in the breach of solemn treatys', warning of his pretensions to universal monarchy, and stating that this collection of treaties was published to let British readers learn for themselves where their true interests lay in any future peace negotiations with Louis XIV.