[STERNEIANA.]
Yorick's Meditations upon various interesting and important Subjects. Viz. Upon Nothing. Upon Something. Upon the Thing. Upon the Constitution. On Tobacco. On Noses. Upon Quacks. Upon Midwives. Upon the Homunculus. Upon Hobby-Horses. Upon Momus's Glass. Upon Digressions. On Obscurity in Writing. On Nonsense. Upon the Association of Ideas. Upon Cuckolds. Upon the Man in the Moon. Upon the Monades of Leibnitz. Upon Virtú. Upon Conscience. Upon a Close-Stool. Meditations upon Meditations …
London: Printed for R. Stevens … 1760.
Small 8vo. in fours, pp. [2], 110; a little soiling but a good copy in old sheep, rubbed, rebacked, free endpapers renewed.
£1200

Approximately:
US $0
€0
First edition. The first two volumes of Tristram Shandy had no more than come off the press when 'all Grub Street broke loose at [Sterne's] heels' (Cross, p. 227). Among the deluge of pamphlets 'something better' is to be found in Yorick's Meditations and a second work by the same author, A Supplement to the Life and Opinions of Tristram Shandy, '"the best ape," said the London Magazine, "of the original Shandy we have yet seen"' (ibid., pp. 228-9).

The anonymous author – could it be John Hall Stevenson? – has clearly been an attentive and sympathetic reader of Shandy, and if 'Yorick has something to say upon every subject' (p. 107), these are often subjects that echo themes found in the novel.

ESTC finds five copies in the UK, and six in the USA: Harvard, Yale, NYPL, Indiana, UCLA and Colonial Williamsburg.
You may also be interested in...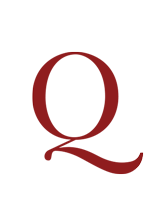 THE PROVINCIAL STAGE [MOZEEN, Thomas].
Young Scarron.
First edition of one of the earliest English theatrical novels, schematically based on Scarron's Roman comique, and dedicated to the managers of the London theatres. Mozeen was himself a successful strolling player. The narrative follows Bob Loveplay and Will Glitter as they lead a troupe of itinerant actors through the Northern provinces one summer. Allowing for romantic subplots and moments of satire, Young Scarron offers a breezy and colloquial insight into the provincial stage.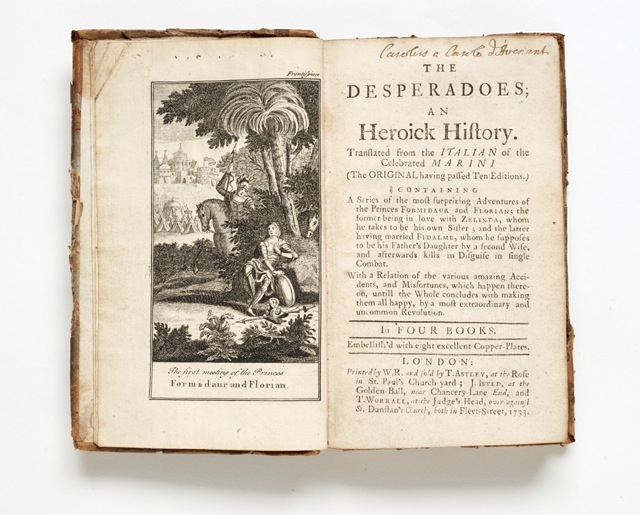 MARINI, Giovanni Ambrogio.
The Desperadoes; an heroick History. Translated from the Italian of the celebrated Marini (the Original having passed ten Editions.) Containing a Series of the most surprizing Adventures of the Princes Formidaur and Florian … In four Books. Embellish'd with eight excellent Copper-Plates.
First and only edition in English of Le gare de' disperati (1644), the second of three romances by Marini (1596-1668). Inevitably, 'It was necessary to omit many Things that were contrary to our Morals; to Decency, and to the Purity of the English Tongue …'. But the general scheme of events is the same as the original, and is outlined on the title-page: 'A Series of the most surprizing Adventures of the Princes Formidaur and Florian; the former being in love with Zelinda, whom he takes to be his own Sister; and the latter having married Fidalme, who he supposes to be his father's Daughter by a second Wife, and afterwards kills in Disguise in single Combat. With a Relation of the various amazing Accidents, and Misfortunes, which happen thereon, until the Whole concludes with making them all happy, by a most extraordinary and uncommon Revolution.'