STEWART, Charles Edward.
A Collection of Trifles in Verse …
Sudbury, Printed by J. Burkitt. 1797.
4to., pp. xxiv, 98, with a 16-page subscribers' list; ownership inscription of Juliana Maria Bridget Waddington (a subscriber), dated 14 Feb. 1797, with a manuscript poem by her husband Robert Waddington on the last text-leaf and terminal blank (soiled and dusty, laid down); modern boards.
£450

Approximately:
US $601
€509
First edition, a curious collection of occasional verse with a flippant introduction and a contents list with 'Friendly criticisms' on the poems: 'Epistle to Mr. Burke … Long and dull', 'The New System … Stupid', 'A Doggerel Ode to the Revolution Society … Answers to the title.'

The 'Epistle' to Burke ('Foe to wild anarchy, fair freedom's friend') takes the Reflections as its subject and rails against 'rancourous Paine'. In 'Damn'd Polite', Stewart lightly satirises a young lady's habit of always arriving late, while in the 'Epilogue for Mrs. Bellamy', the actress George Anne Bellamy (see Highfill, Burnim and Langhans, II, 6-20) apologises for her wayward drifting between various lovers.

Subscribers to the volume included Burke, Pitt, Fuseli, and Young. Another subscriber, 'Mrs. Waddington', has signed this copy, and 'R W', presumably her husband, the Rev. R. Waddington, also a subscriber, has provided a manuscript poem 'To Mr. Stewart, on reading the above Verses to Mr Burke', in reply to Stewart's poem 'To Mr Burke, on the Loss of his Son'.

Jackson, Annals of English Verse p. 216; not in Johnson, Provincial Poetry.
You may also be interested in...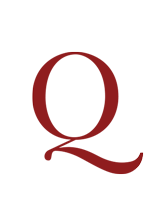 AN ACCIDENTAL DEFOE RARITY HALIFAX, George Savile, Marquis of.
Miscellanies … viz. I. Advice to a Daughter. II. The Character of a Trimmer. III. The Anatomy of an Equivalent. IV. A Letter to a Dissenter. V. Cautions for a Choice of Parliament Men. VI. A rough Draft of a new Model at Sea. VII. Maxims of State, &c.
First edition, the issue without the two rows of ornaments to the title-page, and with Q4-R3 uncancelled. Defoe's Letter to a Dissenter (first published 1688) rather than Halifax's was printed in error on leaves Q4-R3, and these leaves are cancelled in later issues (in the present copy Q4 is torn for cancellation). Halifax's actual Letter is printed on two final gatherings (leaves Q-q8).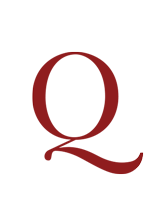 POEMS ON AFFAIRS OF STATE:
from the Time of Oliver Cromwell, to the Abdication of K. James the Second. Written by the greatest Wits of the Age. Viz. Duke of Buckingham, Earl of Rochester, Lord Bu-----st, Sir John Denham, Andrew Marvell, Esq; Mr Milton, Mr Dryden, Mr Sprat, Mr Waller, Mr Ayloffe, &c. With some Miscellany Poems by the Same: most whereof never before Printed. Now carefully examined with the Originals, and published without any Castration. The fourth Edition, corrected and much enlarged. . [Bound as issued with:]
Fourth edition of this popular collection of witty verse and political satire, with the second edition of State-Poems continued (1697). Much of the poetry collected here was initially circulated in manuscript because of its political subject matter (which includes the Dutch wars, the Popish Plot, and the Exclusion crisis) and only found its way into print after the revolution of 1688.