The best and first critical edition of the greek florilegium
STOBAEUS, Johannes.
[Graece et Latine]. Sententie ex thesauris Graecorum delectae... à C. Gesnero... traductae.
Basel, [printed by Oporinus for Froschauer, 1549].
Folio, pp. [xx], 632 (erroneously paginated 630), [32]; Greek and Latin text in parallel columns throughout, historiated woodcut initials and shoulder-notes; very light traces of dampstaining in the title, the outer margin of the initial leaves and the final leaf, else very clean and crisp, a very good copy in contemporary full vellum over wooden boards, panelled spine with gilt morocco lettering-piece and the remains of a paper library label at foot; contemporary ownership inscriptions on the title, one cropped in the upper margin, with the surviving motto 'Rien trop', and another in Latin, still sixteenth-century, 'Ad Anselmum Demazechiis pertinet' (?Anselmo Mazechi), further inscription (Girardet, canon) dated 1771 on the front paste-down.
£2250

Approximately:
US $0
€0
Second, 'in every respect preferable' (Dibdin) edition of Gesner's Stobaeus, acclaimed as 'the first critical impression of the text of the Florilegium' (idem), philologically and critically much superior to the first, published in 1543. Gesner's parallel printing of the Greek text and the Latin translation of Stobaeus' excerpts from hundred of Greek writings – an invaluable source for texts many otherwise lost – was a key and lasting achievement of humanist philology.

Adams S 1873; Dibdin II, 429; Hoffmann III, 632 f.
You may also be interested in...
CHANDLER'S TRAVELS IN GREECE: 'THE ACCOUNT OF ATHENS IS VERY IMPORTANT; IT WAS THE MOST DETAILED CHANDLER, Richard.
Travels in Greece: or an Account of a Tour made at the Expense of the Society of Dilettanti.
First edition. The classical scholar, traveller, and author Chandler (bap. 1737, d. 1810) was educated at Winchester College and Queen's College, Oxford, and awarded a demyship at Magdalen College in 1757. Following the publication of an annotated collection of fragments by Tyrtaeus, Simonides, Theognis, Alcaeus, Sappho, and other Greek poets in 1759, Chandler published a catalogue of the Arundel marbles in 1763 as Marmora Oxoniensis. 'In 1764 Chandler was introduced to the Society of Dilettanti by Robert Wood, editor of The Ruins of Palmyra, and was commissioned by the society to undertake a tour of exploration in Asia Minor and Greece in the first independent mission funded by the society. As treasurer he was given command of the expedition, and was accompanied by Nicholas Revett [...] and by the watercolour painter William Edmund Pars. They were instructed to make Smyrna their headquarters and thence "to make excursions to the several remains of antiquity in that neighbourhood"; to make exact plans and measurements; to make "accurate drawings of the bas-reliefs and ornaments"; and to copy all inscriptions, all the while keeping "minute diaries". Having embarked from Gravesend on 9 June 1764 the party spent about a year in Asia Minor [...]. On 20 August 1765 they left Smyrna for Athens, where Chandler gloomily noted that the Parthenon was in danger of being completely destroyed. He bought two fragments of the Parthenon frieze that had been built into houses in the town and was presented with a trunk that had fallen from one of the metopes and lay neglected in a garden. Although the party visited other parts of the Greek mainland their plans to visit Ithaca, Cephallonia, and Corfu were abandoned, principally because of the group's poor health' (ODNB).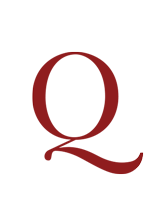 WORD GAMES IN RENAISSANCE LOMBARDY MORI, Ascanio de'.
Giuoco piacevole.
First edition of a rare Renaissance collection of tales in prose and verse.