STONEHOUSE, Samuel.
A new and accurate book of interest in tables, calculated to a farthing. Calculated to a farthing: At 2½, 3, 3½, 4, 5, 6, 7, and 8 per cent. From £1000 to £1, for 1 day to 96 days; and for 1, 2, 3, 4, 5, 6, 7, 8, 9, 10, 11, and 12 months. With easy directions to cast up interest at any other rate by the said tables; at the end of which, are placed two tables, one shewing the number of days from and day in one month to the same day in any other month; the other discovering the several sorts of gold coins with their weights, and values in sterling mony: and tables whereby standard gold and silver in bars, are compared with the courses of exchange between Amsterdam and London, showing how much per cent. Is gained or lost on the intrinsic value of gold and silver, in bars, at the usual rates of exchange: also some other tables, very useful in receiving and paying of monies…To which are annexed, tables shewing what any salary, from one million per annum, to one pound per annum, comes to per day; and whatr interest is made per cent. Per annum of any purchase.
London, Richard and Henry Causton, 1793.
16mo, pp. 352; light offsetting to first and last leaves, else a very good copy in contemporary sheep, spine ends chipped, corners rubbed, upper joint cracked; bookplate of Philip Inman to the front endpaper, library bookplate of the Auctioneers' and Estate Agents' Institute to the front pastedown, recording donation by Inman, their stamp to the title-page.
£125

Approximately:
US $167
€141
The twelfth edition. All editions of this work are rare.
You may also be interested in...
THE ENGLISH: BEAUTIFUL BUT FLIGHTY GÉNIE ANGLOIS (LE),
ou histoire abrégée des revolutions fréquentes de la Grande-Bretagne; par un esprit desintéressé.
First and only edition of this curious children's history of England in French, up to the death of Queen Anne in 1714.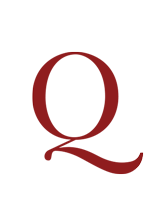 [TURNER, George].
An Inquiry into the revenue, credit, and commerce of France. In a letter to a member of the present parliament.
First editions. These three pamphlets all stem from the debate in the House of Lords of 1 June 1742 on the Trade & Navigation Bill. They all hinge on a single aspect of the debate – whether France could fund another war from her export and import revenues.