ALBUMEN PORTRAIT OF PULKOVO ASTRONOMER
STRUVE, Otto Wilhelm.
Übersicht der Tätigkeit der Nicolai-Hauptsternwarte während der ersten 25 Jahre ihres Bestehens.
St. Petersburg, Buchdruckerei der Kaiserlichen Akademie der Wissenschaften, 1865
Large 4to, pp. [4], 119, [1] (blank), with fine mounted albumen portrait of F.G.W. Struve (180 x 125 mm) on card-board as frontispiece, and engraved plan of observatory; here and there some light foxing, but a very good copy in contemporary red half calf and marbled boards, joints and corners a little rubbed, gilt lettered flat spine. From the library of Hermann A. Brück (1905-2000), late Astronomer Royal for Scotland with his mss. ownership signature on front endpaper.
£750

Approximately:
US $1002
€851
First edition of Otto Struve's description of the Nicolai Observatory at Pulkovo near St. Petersburg and its scientific work. His father, Friedrich Georg Wilhelm Struve (1793-1864), astronomer and founder director of the Pulkovo Observatory died while the volume was printed. His fine photographic portrait (from 1855) showing him seated with walking stick and cigar leaning on a table was inserted as a frontispiece homage. Otto Whilhelm Struve had succeeded his father as director in 1861.

The book also describes the state-of-the-art refractors and other scientific instruments in use at the observatory; and gives a list of published writings by astronomers working at Pulkovo. Pulkovo was founded by F.G.W. Struve in 1838 and was the principal astronomical observatory of the Russian Academy of Science. It is still in use today.

The work was also issued in a Russian language edition.

Not in Houzeau & Lancaster; COPAC lists the Cambridge copy only, and locates the Russian language edition at the British library; OCLC locates no copies in US; but 3 copies in Germany: Berlin, Munich and Hamburg. KVK only adds the Erfurt copy.
You may also be interested in...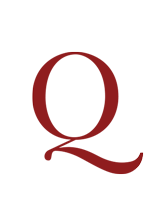 BELLIN, Jacques Nicolas.
Essai géographique sur les Isles Britanniques.
First edition. A description of the British Isles by the first chief hydrographic engineer of the Dépôt des cartes, plans et journaux du Ministère de la Marine. Alongside the geographical depiction of Great Britain, Bellin includes a guide to navigating its coasts and a treatise on the making of charts, with references to other cartographers and their work. The author, who held his post at the Dépôt for over fifty years, was a contributor to the Encyclopédie, admired as a philosophe, and a member of the Royal Society. His most celebrated works were the Neptune François (1753) and the Hydrographie française (2 vols, 1756–1765).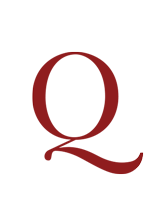 [MANDEVILLE, Bernard].
The Fable of the Bees: or, private Vices, publick Benefits. With an Essay on Charity and Charity-Schools. And a Search into the Nature of Society. The third Edition. To which is added a Vindication of the Book from the Aspersions contain'd in a Presentment of the Grand-Jury of Middlesex, and an abusive Letter to Lord C.
Third edition (according to the publisher's reckoning), and the last lifetime edition to add new material. The poem that forms the core of this book was first published in 1705 under the title The Grumbling Hive: or Knaves Turn'd Honest. It was reprinted twice in 1714 as The Fable of the Bees [Part I] with a prose 'Enquiry into the Origin of Moral Virtue' and twenty short prose discourses entitled 'Remarks'. In 1723 a 'second' edition was published, with 'Remarks' enlarged and two new essays, 'On Charity and Charity Schools' and 'A Search into the Nature of Society'. The 1723 edition attracted much controversy; in response Mandeville wrote a 'Vindication', included for the first time here. This 'third' edition also has some stylistic changes, and an expanded preface. Apart from one 12mo. (1729), subsequent lifetime editions (1725, 1728, 1732) are paginary reprints of this one with minor revision.