SWIFT, Jonathan, attributed author.
The Life and genuine Character of Doctor Swift. Written by Himself.
London: Printed for J. Roberts … and sold at the Pamphlet Shops … 1733.
Folio, pp. 19, [1], with a half-title; slightly foxed, but a good copy in modern boards.
£1000

Approximately:
US $0
€0
First edition. Authorship of this fine poem has long been debated. It was explicitly repudiated by Swift himself, though it has much in common with Verses on the Death of Doctor Swift and Faulkner printed it as genuine in 1746.

Say what you will about his reading,
You never can defend his Breeding!
Who, in his Satyrs running riot,
Cou'd never leave the World in quiet ---
Attacking, when he took the Whim,
Court, City, Camp, all one to him ---

Foxon suggests that if Faulkner was mistaken, then a good case could be made for Pope as author. There is a long dedication to Pope signed with the initials 'L. M.' – again not clearly identified.

Foxon S 884; Teerink-Scouten 727; Rothschild 2143.
You may also be interested in...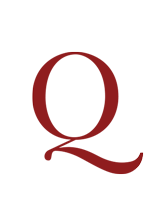 CLARE, John.
The Shepherd's Calendar; with Village Stories and other Poems …
First edition. The Shepherd's Calendar was a work of long gestation and many delays, partly because of the inchoate form in which Clare presented his original manuscript to Taylor and partly because of Taylor's slash and burn editorial policy. Though the work was finally ready by November 1826, the first drawing for the frontispiece was deemed unsuitable and two months were lost as a second was made and engraved. The delays were not in Clare's favour: tastes had moved on, the work was not a commercial success, and Clare was left with a stack of remainders. The Shepherd's Calendar has since, however, acquired a critical reputation for its 'extraordinary blend of observation and delicate fantasy' (Jonathan Wordsworth, Visionary Gleam).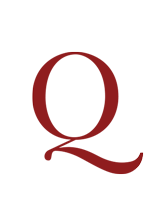 AN ACCIDENTAL DEFOE RARITY HALIFAX, George Savile, Marquis of.
Miscellanies … viz. I. Advice to a Daughter. II. The Character of a Trimmer. III. The Anatomy of an Equivalent. IV. A Letter to a Dissenter. V. Cautions for a Choice of Parliament Men. VI. A rough Draft of a new Model at Sea. VII. Maxims of State, &c.
First edition, the issue without the two rows of ornaments to the title-page, and with Q4-R3 uncancelled. Defoe's Letter to a Dissenter (first published 1688) rather than Halifax's was printed in error on leaves Q4-R3, and these leaves are cancelled in later issues (in the present copy Q4 is torn for cancellation). Halifax's actual Letter is printed on two final gatherings (leaves Q-q8).