NOT IN ESTC
TAYLOR, John.
Vases, modern and antique, from various examples, proper for metal, stone or wood. Engraved on thirty-nine plates.
London, printed for J. Taylor, at the Architectural Library, [1800].
Small 4to, letterpress general title-page, and four suites of ornamental plates with individual title-pages and together 39 engraved plates (see below); a few plates with light foxing but a very good copy in the gilt lettered original purple cloth, rebacked.
£2250

Approximately:
US $3022
€2552
First edition, very rare, collecting four scarce suites of ornamental pattern books giving vase and urn designs which were originally issued in the 1770s and 1780s. The volume consists of the following suites:

A) Eighteen vases modern and antique. London, published by I. & J. Taylor, [c. 1788]; 12 engraved plates (no. 1-12) with 18 designs.

B) Fourteen vases from the antique. London, printed for I. Taylor at the Bible and Crown in Holborn …, [c. 1773]; 12 engraved plates (no. I-XII) with 14 designs.

C) COLUMBANI, Placido. Vases and tripods on twelve plates. London, published by I. Taylor in Holborn …, [c. 1775]; 12 engraved plates (no. 1-12).

D) A new book of vases published as the law directs January 20 1773 by J. Taylor in Holborn near Chancery Lane, and by Wm Darling engraver in Newport Street, [1773]; 3 plates, without numbering, engraved by William Darling after designs by T. Laws.

Not in ESTC, or COPAC; OCLC shows 3 copies (London Library, Yale. and Redwood), but misdates the collection '1773', obviously wrong as suite A was issued in the late 1780s; dating of the Taylor output is often only possible through imprint information (see Ian Maxted, London book trades 1775-1800, online ). Of the original printings of the individual suites see Berlin Kat. 1027 (A) + 1026 (C); ESTC shows C only, with a copy at the British Library; COPAC lists copies of A and B at the V & A, and C at the National Library of Scotland.
You may also be interested in...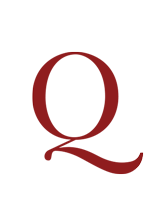 THE POPE AS ANTICHRIST DU ROSIER, Simon.
Antithesis Christi et Antichristi, videlicet Papae.
Rare edition of this satirical attack on the Catholic Church and the Pope by the Protestant minister Simon Du Rosier (or Rosarius), first published in Wittemberg in 1521. An excellent example of the 'antithesis genre', of which Luther's Passional Christi und Antichristi is the most famous expression, Du Rosier's work is illustrated by a series of woodcuts, attributed to Bernard Salomon after Lucas Cranach, which cleverly juxtapose the life of Christ with the luxury and dissolution of the Pope in order to back the Lutheran tenet that the Pope is the Antichrist.
ROCHESTER AND ROSCOMMON WILMOT, John and Wentworth DILLON.
The Miscellaneous Works of the Right Honourable the late Earls of Rochester and Roscommon. With the Memoirs of the Life and Character of the late Earl of Rochester, in a Letter to the Dutchess of Mazarine. By Mons. St. Evremont. To which is added, a curious Collection of original Poems and Translations by the Earl of Dorset, The Lord S[ome]rs, the Lord H[alifa]x, The Lord G[ranvi]lle, Sir Roger L'Estrange, Mr. Otway, Mr. Prior, Mr. Walsh, Mr. Smith. Mr Rowe, &c.
First edition, oddly scarce, of the combined works of Rochester and Roscommon, prefaced by Evremont's lively biographical account of Rochester. This collection formed the basis of most later-eighteenth-century editions (though without the second part, the miscellany of poems by others). It is the first edition of Rochester with a portrait. Included are 'An Addition to the Satyr against Man', 'Tunbridge Wells', and a number of satires on Charles, as well as several pieces first attributed to Rochester here, perhaps erroneously. The texts are said to be 'Printed from the Original MS', and at least 'Tunbridge Wells', though largely based on the version printed in State-Poems (1697) 'has acquired a number of readings from a lost manuscript' (Love).