TENNYSON AND THE HALLAMS
TENNYSON, Alfred, Lord.
Timbuctoo. A Poem, which obtained the Chancellor's Medal at the Cambridge Commencement, 1829. [Cambridge, John Smith, 1829.] [bound with:] LUSHTON, Franklin and Henry Sumner MAINE. Memoir of Henry Fitzmaurice Hallam. For private Distribution: [London: Spottiswoode and Shaw, c. 1851].
1829-1851.
8vo., pp. 12; 16; slight offsetting to the title page of Memoir from an old auction ticket and some light foxing to the final few leaves, else good copies in contemporary calf, gilt, spine gilt in compartments; bookplates of the forger Harry Buxton Forman and John Whipple Frothingham.
£450

Approximately:
US $601
€509
First editions. Timbuctoo, extracted from Prolusiones Academicae, is Tennyson's first named appearance in print. It is bound here with the rare Memoir of Henry Fitzmaurice Hallam, the second son of the historian Henry Hallam. His brother Arthur had died in 1833 at the age of 22, and became the subject of Tennyson's In Memoriam. Seventeen years later, just months after the publication of that work, Henry Fitzmaurice also died, in similarly tragic circumstances, at the age of 26.

Timbuctoo is a reworking of an earlier poem, 'Armageddon', to fit the theme set for the chancellor's poetry competition at Cambridge in 1829. Tennyson apparently submitted the poem at the urging of his father, who observed 'You're doing nothing at the university; you might at least get the English poem prize'. That he duly did so was much against his own expectations; he later described his victory as the greatest surprise of his life. Tennyson himself was rather embarrassed by the poem, refusing to read it at the next year's commencement ceremony ('Prize Poems … are not properly speaking 'Poems' at all and ought to be forgotten' he later told a Cambridge printer who wanted to reprint Timbuctoo). Arthur Hallam, who he beat to the prize, saw the poem as proof that Tennyson was set to be century's greatest poet. Thackeray, less convinced, published a famous parody in The Snob.

Tennyson generally tried to suppress the publication of Timbuctoo, but the poem appeared on a couple of occasions during his life time, several times in the anthology of Cambridge prize poems Prolusiones academicae and again in the Transactions of the Cambridge Union Society (1834). Future appearances of the poem differ only in the substitution of 'peaks of Pyramids' for 'cones of pyramids' which, Tennyson later opined, 'is nonsense'.

Henry Fitzmaurice Hallam (1824-1850), seems to have had much of his brother in him. Lushton and Maine record the breadth of his intellectual interests, his membership of the Cambridge Apostles, and a lack of interest in academic honours. Having failed to win a fellowship at Cambridge, he studied for the law, and died the summer after he was called to the bar. His Memoir was published in an edition of 100 copies.

Harry Buxton Forman, who worked in collaboration with his friend T. J. Wise, is one of the most notorious forgers in English literary history. In their famous exposure of Wise and Buxton Forman's forgeries, Carter and Pollard identified at least three forged Tennyson pamphlets. Buxton Forman himself was directly involved in at least one of these, The Last Tournament, dated 1871, but apparently printed in 1896.

Wise 3.
You may also be interested in...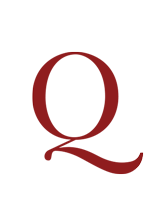 WITH A POEM BY DRYDEN ROSCOMMON, Wentworth Dillon, Earl of.
An Essay on Translated Verse … London, Printed for Jacob Tonson … 1684.
First edition. Roscommon's influential Essay, in heroic couplets, owes much to Boileau and to the author's own education in France after the attainder of his kinsman the Earl of Strafford. Dryden, an intimate friend and himself the translator of Boileau's Art of Poetry in the preceding year, contributes a long commendatory poem. Johnson was a later admirer and praised Roscommon as a critic who 'improved taste' and was 'the only correct writer of verse before Addison'.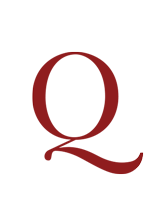 ROSCOMMON, Wentworth Dillon, Earl of.
Poems … to which is added an Essay on Poetry, by the Earl of Mulgrave, now Duke of Buckingham. Together with Poems by Mr Richard Duke.
First edition of this collection, notable for Richard Duke's unfinished Review, a vehement satire in response to, and in the allegorical manner of, Absalom and Achitophel, and featuring Dryden as one of the figures satirised. According to Tonson in the preface, it was written 'a little after the publishing [of] Mr. Dryden's Absalom and Achitophel; he was persuaded to undertake it by Mr. Sheridan, then Secretary to the Duke of York; but Mr. Duke finding Mr. Sheridan design'd to make use of his Pen to vent his Spleen against several Persons at Court that were of another Party, than that he was engaged in, broke off proceeding in it, and left it as it is now printed'.