TUDOR LAW – WITH INTENSIVE TUDOR ANNOTATIONS
THELOALL, Simon.
Le digest des briefes originals, et des choses concernants eux.
London, Richard Tottell, 1579.
8vo, ff. [viii], 424; woodcut criblé initial, running titles; outer margin of quire G trimmed a little shorter, some water-staining mostly in the last quires, occasional light soiling; a good copy, bearing extensive ink marginalia throughout (a little trimmed) in law French in a neat strictly contemporary single chancery hand, bound in seventeenth-century calf, sides filleted in blind with bind-stamped palmette cornerpieces, panelled spine; covers reattached, spine partly perished, still holding, corners worn, surface scratches and scuffs; contemporary ownership inscription on title (?Robbart), purchase date on the verso of the last leaf: 25th May 1580; preserved in a cloth box.
£7000

Approximately:
US $9352
€7948
First edition, scarce, of Theloall's early work on writs, a remarkable copy, intensively annotated by a single contemporary owner evidently versed in the Common Law.

Theloall's Digest established itself as the accepted Register of Writs, effectively filling a crucial vacuum: 'The common law had…grown up round the royal writs. They formed the ground plan upon which its builders worked; and it is for this reason that the learning of writs was the first thing taught to students of the law. Seeing that the choice of a wrong or inappropriate writ meant loss of the action, this learning continued to be of the utmost importance to the practitioner all through his career' (Holdsworth, A history of English law, II, p. 431); yet no official register of writs appears to have been produced in the mediaeval era. In the absence of official collections of Chancery forms, within the legal professions there circulated unofficial compilations. The earliest printed attempt appeared in 1531 (Register brevium). Theloall's authoritative work 'deserved to be printed, as it is the most orderly treatise on procedure, founded on the Year Books, that had yet appeared... Historically, it comes between the older commentaries upon writs and the modern books on procedure' (ibid., V, p. 381).

In contrast with the text proper, in law French, the dedicatory epistle is in English; the Digest is dedicated to the Lord Chancellor Sir Thomas Bromley, 'From my poore house neere Ruthvin in Wales'.

STC 23934; Beale T499.
You may also be interested in...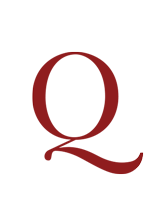 CAMPANELLA, Tommaso.
A discourse touching the Spanish monarchy. Wherein we have a political glasse representing each particular country, province, kingdome, and empire of the world, with wayes of government by which they may be kept in obedience. As also, the causes of the rise and fall of each kingdom and empire . . . Newly translated into English, according to the third edition of this book in Latine.
First edition in English. The translator's preface to the reader is unsigned, but the translation is usually attributed to Edward Chilmead (see Oxford DNB). He explains that he could not discover in which language the Discourse was originally written in, but that the recent [1653] Latin edition published by Elzevier at Amsterdam was the third and claimed to correct the corruptions in 'the two former editions'. Gibson notes that it was first printed in German, translated from an Italian manuscript, in 1620.
THE DEATH OF PURCELL DRYDEN, John, and John BLOW.
An Ode, on the Death of Mr. Henry Purcell; late Servant to his Majesty, and Organist of the Chapel Royal, and of St. Peter's Westminster. The Words by Mr. Dryden, and sett to Musick by Dr. Blow.
First edition of Dryden's moving elegy to his friend Purcell. The musical setting by Blow, for flutes and two counter-tenors, is generally considered his finest work.