[TURNER, George].
An Inquiry into the revenue, credit, and commerce of France. In a letter to a member of the present parliament.
London, J. Roberts, 1742.
Three works, 8vo, pp. 64; [iv], 72 + 2 folding tables; [ii], 38; Turner: title dust soiled; significant marginalia throughout, some lost in trimming; a good copy in later quarter calf with marbled boards; Morris: a clean copy disbound; Pratt: lacking half-title; a clean copy disbound.
£950

Approximately:
US $0
€0
First editions. These three pamphlets all stem from the debate in the House of Lords of 1 June 1742 on the Trade & Navigation Bill. They all hinge on a single aspect of the debate – whether France could fund another war from her export and import revenues.

The author of the first pamphlet in the sequence, George Turner, is unknown except for the present work. He undertakes a detailed analysis of the finances of France, whose 'friendship, even under the most solemn sanctions, is eternally made use of as a snare' (pp. 3–4). His main source is Dutot's Reflexions politiques sur les finances & la commerce de la France published in 1738, and he further analyses the history of France since the accession of Henri IV, in terms of economic factors. His conclusion is that 'upon a prohibition of Trade with France, or such high Duties as shall effectively exclude her manufactures, depend the very Being and Prosperity of our own' (p. 63). The annotations in this copy, from their content and comparison with the known material in the British Museum (Add. Ms. 43144. ff. 237, 241) strongly appear to be those of Corbyn Morris to whom is attributed, in an early ink note to the title, the reply to the pamphlet that follows.

The second work is an early work by Morris (d. 1779), a close supporter of Walpole (to whom his earliest pamphlet, A letter from a bystander to a Member of Parliament, London, 1741/2, was initially attributed), who came to be an important pamphleteer for the Whig administrations of the mid eighteenth century. Morris appears to assume that Turner's pamphlet is dedicated to the Prime Minister, the Earl of Wilmington, 'a Gentleman, who has eminently appeared [Walpole's] friend' (p. 2). He proceeds to deny the argument put forward by Turner and to point up inconsistencies within the statistics he used, many of which appear in the annotations in the copy of Turner's work.

Charles Pratt (1714–1794) answered Morris' criticisms in a further pamphlet the same year. Strongly supporting Turner's views he denigrates Morris's work as unanswered by Turner because it was 'too mean for a reply'. Having analysed and disproved Morris's conclusions in his own work he notes that 'I can no longer consider … an adversary, who is already become an object of compassion' (p. 38).

1st work: Goldsmiths' 7887; Halkett & Laing III, 158; Kress 4632; not in Hanson.

2nd work: Goldsmiths' 7882; Kress 4615; not in ESTC online, Halkett & Laing, Hanson.

3rd work: not in Goldsmiths', Halkett & Laing, Hanson, Kress or OCLC; ESTC online locates 4 copies only (British Library, Illinois, Kansas, Columbia).
You may also be interested in...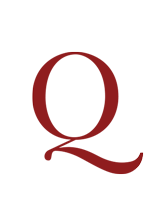 SCIENTIFIC AGRICULTURE [YOUNG, Arthur].
A Six Weeks Tour, through the Southern Counties of England and Wales. Describing, particularly, I. The present state of agriculture and manufactures. II. The different methods of cultivating the soil. III. The success attending some late experiments on various grasses, &c. IV. The various prices of labour and provisions. V. The state of the working poor in those counties, wherein the riots were most remarkable. With descriptions and models of such new invented implements of husbandry as deserve to be generally known: interspersed with accounts of the seats of the nobility and gentry, and other subjects worthy of notice. In several letters to a friend. By the author of the Farmer's Letters.
First edition. 'Young's own estimate of this book is that it is one "in which for the first time, the facts and principles of Norfolk husbandry were laid before the public", but important as these facts were ... the book is more valuable than Young would have us believe. It laid before the public "the fact and principles" of the husbandry of a line of country from Bradfield to London and from London to South Wales, and the details given were quite all-inclusive. They comprised the crop rotations, the implements used, the cost of labour and provisions, which often varied surprisingly in a few miles, the size of farms, and the horses or oxen employed on holdings of different sizes ... Passing reference is [also] made to local industry, such as the manufacture of Witney blankets, and useful facts and figures about it are mentioned' (Fussell).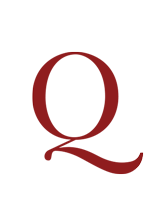 THE RARE FIRST EDITION WARD, Bernardo.
Proyecto economico, en que se proponen varias providencias, dirigidas á promover los intereses de España, con los medios y fondos necesarios para su plantificacion: escrito en el año de 1762 … Obra postuma.
First edition. Despite McCulloch's doubts that 'anything approaching to a good treatise on Political Economy should have been published in Spain previously to its invasion by the French under Napoleon' (pp. 31–2), Ward's work has been described as 'perhaps, the best digested and most methodical book written on these topics in Spain during the [eighteenth] century, giving a clear insight into the causes of the decay of the country, which, like his predecessors, Uztáriz and Ulloa, Ward ascribes to the neglect of trade and industry, and to the absurd system of taxation which had prevailed for more than two centuries. Like them, Ward is a mercantilist, but more discriminating and less extreme' (Palgrave).