ROYAL SWEDISH TOUR ALONG THE NILE
VICTORIA, Crown Princess of Sweden.
Vom Nil. Tagebuchblätter während des Aufenthalts in Egypten im Winter 1890/91... Mit Lichtdruckbildern nach eigenen photographischen Aufnahmen und einer Karte. Als Manuscript gedruckt.
Karlsruhe: G. Braun'sche Hofbuchdruckerei, 1892.
4to (300 x 225mm), pp. [4], 163, [1 (errata)]; text printed within red borders, initials printed in red; heliogravure frontispiece and 34 heliogravure plates, printed by J. Schober, and one folding, colour-printed lithographic map; 162 illustrations in the text; original richly decorated and gilt light brown pictorial cloth by Hasert, Stuttgart, all edges red, patterned endpapers; extremities minimally rubbed and bumped, a few tiny marks, covers a little bowed, nonetheless an excellent, bright copy; provenance: Otto Hack Roland Printzköld (1846-1930, Lord Chamberlain to the King of Sweden, armorial bookplate on upper pastedown).
£1800

Approximately:
US $2407
€2039
First edition, printed for private circulation. Vom Nil records a journey along the Nile made between October 1890 and April 1891 by Princess Victoria of Baden (1862–1930), later Queen Victoria of Sweden (queen consort 1907–1930).

Written in the form of a diary, the Princess's account of her travels is richly illustrated with her own accomplished photographs depicting the major monuments as well as landscape views and studies of the different ethnic groups encountered.The work was published privately and is rare – OCLC records only one copy outside Germany (National Library of Sweden) – and this copy was presumably a gift to Otto Printzköld, the Lord Chamberlain to the King of Sweden.

Kainbacher 430.
 
You may also be interested in...
'ONE OF THE FOUNDATION STONES OF AN EXPLORATION COLLECTION' LEICHHARDT, Friedrich Wilhelm Ludwig.
Journal of an Overland Expedition in Australia, from Moreton Bay to Port Essington, a Distance of upwards of 3000 Miles, during the Years 1844-1845. [Edited by Phillip Parker King.]
First edition thus. Between 1842 and 1844, Leichhardt (1813-1848) had conducted short scientific explorations in the area around Sydney and between Newcastle and the Moreton Bay District. He had hoped to join the proposed overland expedition, which Sir Thomas Mitchell, the surveyor-general, was willing to lead, from Sydney to Port Essington, but Governor Gipps refused to sanction a venture 'of so hazardous a nature' without the knowledge and consent of the Colonial Office. Leichhardt, irked by this attitude, chose to form his own private party of volunteers, funded by private subscription: 'Six including Leichhardt sailed from Sydney on 13 August 1844. In the Moreton Bay District four more members joined the expedition, which left Jimbour, the farthest outpost of settlement on the Darling Downs, on 1 October. Two of the party turned back and on 28 June 1845 John Gilbert was killed in an attack on Leichhardt's camp by Aboriginals. The remaining seven reached Port Essington on 17th December 1845, completing an overland journey of nearly 3000 miles [...] Returning in the Heroine, Leichhardt arrived in Sydney on 25 March 1846. As it was believed that his party had perished their unexpected success was greeted with great rejoicing. Leichhardt was hailed as "Prince of Explorers" and their achievement was rewarded by a government grant of £1000 and private subscriptions amounting to over £1500' (ADB Online).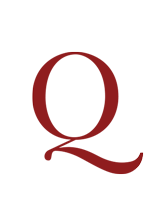 'ATTAR, Mohammed bin Ibrahim Farid Al-Din, attributed to (John Haddon HINDLEY, editor).
Pendeh-i-Attar. The Counsels of Attar. Edited from a Persian manuscript.

First edition of the Pand-nama of Farid al-Din 'Attar and the first appearance of any of 'Attar's works in the original Farsi.