VILLEHARDOUIN, Geoffroy de (Charles du Fresne DU CANGE, editor).
Histoire de l'empire de Constantinople sous les empereurs françois, divisée en deux parties, dont la première contient l'histoire de la conquéte de la ville de Constantinople par les François et les Venitiens … reveuë et corrigée en cette edition sur le manuscrit de la Bibliothque du Roy, et illustrée d'observations historiques, et d'un glossaire, pour les termes de l'auteur, à present hors d'usage … La seconde contient une histoire generale de ce que les François et les Latins ont fait de plus memorable dans l'empire de Constantinople, depuis qu'ils s'en rendirent maistres, iusques à ce que les Turcs s'en sont emparez: iustifiée par les ecrivains du temps, et par plusieurs chroniques, et autres pieces non encore publiées.
Paris, Imprimerie Royale, 1657.
Two parts in one volume, folio, pp. [xxviii], 370, [7]; [xii], 331, [1], 86, [1]; with engraved royal arms on titles, engraved head- and tail-pieces and engraved initials; a good copy in contemporary mottled calf; rebacked preserving spine label, new endpapers.


£1400

Approximately:
US $1926
€1575
First collected edition, comprising the third edition of Villehardouin's chronicle, edited and translated by Du Cange, and the first edition of Du Cange's history of the Latin empire in the Levant. The original and modern French versions of Villehardouin's chronicle are printed on opposite pages. Following it is an extract from the Chronique rimée of Philippe Mouskes.

Villehardouin's La conquête de Constantinople is one of the most important eye-witness accounts of the Fourth Crusade (1202–4). 'As a member of the elite inner circle of the crusade leadership, Geoffrey was party to most of its key meetings and his memoir provides unparalleled insight into its workings. He boldly claimed the veracity of his text: "the author of this work … has never, to his knowledge, put anything in it contrary to the truth". Some historians have been less convinced and view him as an apologist, concealing facts that could reflect badly on the crusade (such as the full details of the sack of Constantinople) and covering up any hint that there was a possible plot to divert the crusade to Byzantium. More commonly, however, he is regarded in a more positive light and as a man saturated in the values of his warrior class. As a result he may express distorted judgements and omit certain episodes, but he is generally judged to be without any sinister purpose' (Jonathan Phillips, The Fourth Crusade and the sack of Constantinople pp. 48–9).

In the second part Du Cange relates the history of the Latin empire in the Levant from 1198 to 1380.

Blackmer 501.
You may also be interested in...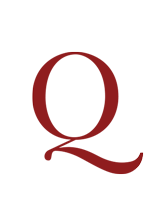 JEFFERYS, Thomas.
The theatre of war in the Kingdom of Bohemia, drawn from the survey of J. C. Muller Captain Engineer to the Emperor: to which is annexed the Duchy of Silesia and Marquisates of Moravia and Lusatia, compiled from the German maps. By Thomas Jefferys, geographer to his Royal Highness the Prince of Wales.
This map, issued at the beginning of the Seven Years' War, illustrates the route taken by Frederick the Great's Prussian forces against those of Saxony and Prussia, up to the opening of siege operations against Prague. On 18 June 1757, Count von Daun, in attempting to raise this siege, overpowered Frederick's forces at the battle of Kolin. It was the first time that Prussian king had been defeated on the field. Most of the land fighting of the Seven Years' War, which ended in 1763, took place in the territories depicted in this map.
[BOUCHER, Jean].
Apologie pour Iehan Chastel Parisien, execute a mort, et pour les peres & escholliers, de la Societé de Iesus, bannis du royaume de France. Contre l'arrest de Parlement, donné contre eux a Paris, le 29 Decembre, 1594. Diuisée en cinq parties. Par François de Verone Constantin.
First edition of Boucher's pseudonymous apology for Jean Châtel's attempted assassination of Henri IV, described by the author as an 'acte heroique'. Boucher (1548-1644) was prior and rector of the Sorbonne and an active member of the Catholic League who openly incited violent revolt against Henry III and Henry IV, refusing to accept the latter's conversion to Catholicism. The Apologie was written during his exile in the Netherlands. On 27 December 1594, the nineteen-year-old Châtel attacked Henri IV with a knife in the chamber of his mistress Gabrielle d'Estrées, cutting the king's lip and breaking a tooth. While Châtel was publicly tortured and dismembered, an enquiry discovered that he had studied with the Jesuits at the Collège de Clermont. The Jesuits were quickly accused of supporting Châtel's attempted regicide; Père Guignard, the Jesuits' librarian in Paris, was publicly executed and the Jesuits were expelled from France by parliamentary decree. In addition to defending Châtel, Boucher deplores the actions against the Jesuits and encourages a new attempt on Henri's life.