[VIVANT DE MEZAGUES].
Bilan général et raisonné de l'Angleterre, depuis 1600 jusqu'à la fin de 1761; ou Lettre à M. L. C. D. sur le produit des terres & du commerce de l'Angleterre.
[Paris, n.p.,] 1762.
8vo, pp. [iv], 260; some spotting and light foxing, a little heavier to the title, but a good copy in contemporary mottled calf, scraped in places, spine decorated gilt in compartments, with a gilt lettering-piece.
£1750

Approximately:
US $2340
€1982
First edition, very rare: 'The object of the "letter" is to show that the wealth and trade of England were not greater than that of France. With this view the author examines into the balance of trade between England and other countries (including Ireland), the national income and debt, exchanges, imports and exports of bullion, war expenditure, etc. He concludes that England, after having been a gainer by her trade during the 17th century, was in 1761 a loser from a monetary point of view. He supports the argument by statistics from official and the best private estimates, and carefully considers objections. He calculates that the "territorial income" of England about 1760 was £20,000,000 sterling; also that from two-fifths to a third of the national debt was held by foreigners' (Palgrave).

The work appeared in English as A General View of England … in 1766. According to the translator, Vivant de Mézagues was at the head of his country's finances in the 1750s. We can discover nothing more about him, but Higgs notes that Blanqui classes him a Physiocrat.

Goldsmiths' 9743; Higgs 2770; INED 4468 bis; not in Kress; OCLC locates the University of Wisconsin copy only.
You may also be interested in...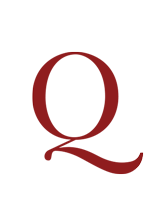 THE RARE FIRST EDITION WARD, Bernardo.
Proyecto economico, en que se proponen varias providencias, dirigidas á promover los intereses de España, con los medios y fondos necesarios para su plantificacion: escrito en el año de 1762 … Obra postuma.
First edition. Despite McCulloch's doubts that 'anything approaching to a good treatise on Political Economy should have been published in Spain previously to its invasion by the French under Napoleon' (pp. 31–2), Ward's work has been described as 'perhaps, the best digested and most methodical book written on these topics in Spain during the [eighteenth] century, giving a clear insight into the causes of the decay of the country, which, like his predecessors, Uztáriz and Ulloa, Ward ascribes to the neglect of trade and industry, and to the absurd system of taxation which had prevailed for more than two centuries. Like them, Ward is a mercantilist, but more discriminating and less extreme' (Palgrave).
VAUBAN, Sébastien Le Prestre de (1633-1707), Marshal of France and military engineer.
Manuscript certificate signed by Vauban ('Le Mal. de Vauban') certifying the brave service and injury in action of one Captain Beaufort.
In his capacity as 'commissaire general des fortifications de France, gouvernour de la citadelle de Lisle', Vauban here certifies that Captain Beaufort, an engineer in the Dauphin's regiment who had served the king well in the Dutch campaign of 1672 and then at Oudenaarde, is unfit for service following an injury to his right hand by a grenade at the siege of Besançon.