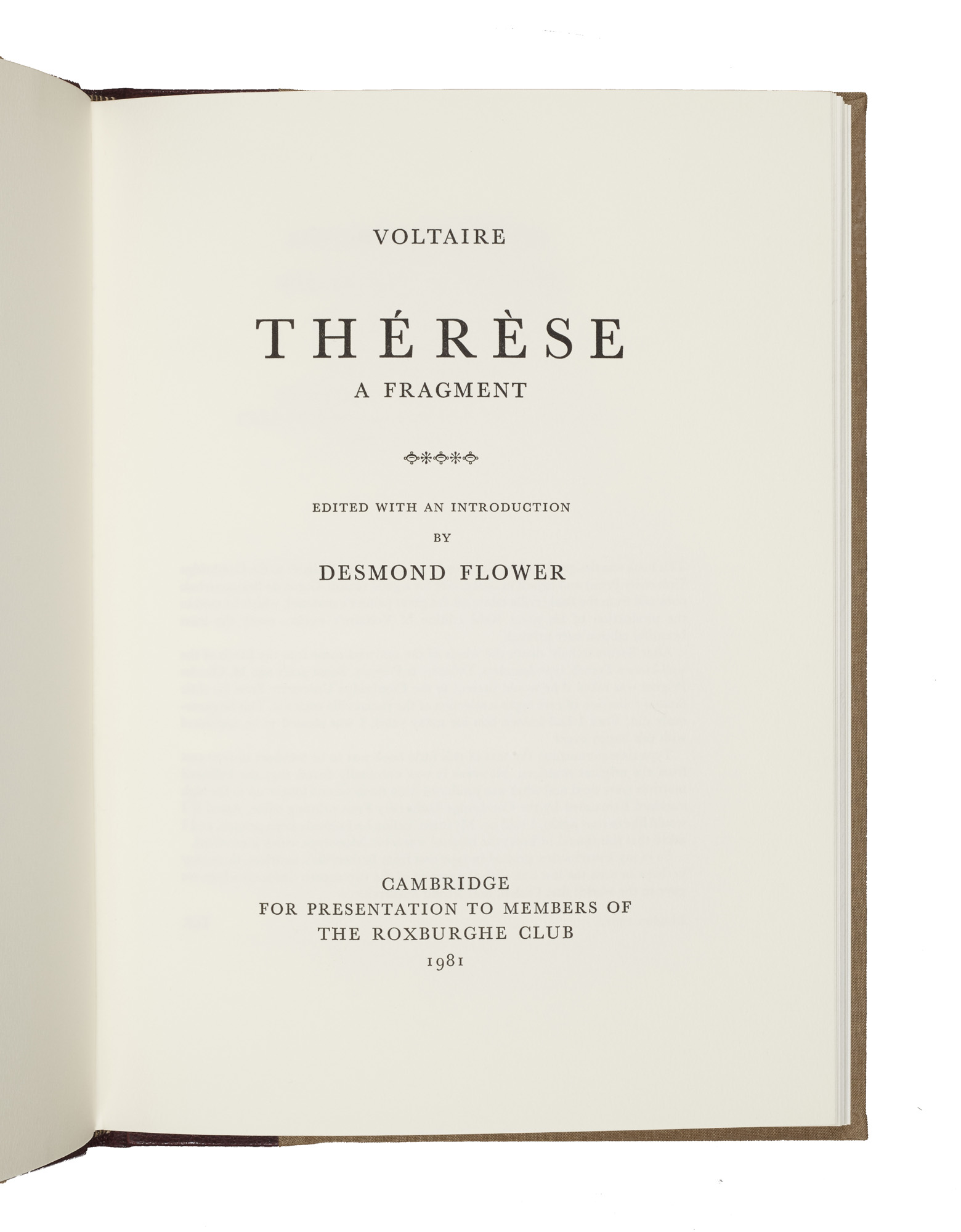 VOLTAIRE. FLOWER, Desmond, ed.
Thérèse, a fragment.
The Roxburghe Club, 1981.
£60

Approximately:
US $80
€67
Edited with an introduction by Desmond Flower. The Roxburghe Club, 1981. A facsimile reproduction, with transcription, of the eight pages of autograph manuscript which are all that survive of Therèse, a play written when Voltaire was nearing the height of his powers. Desmond Flower's introduction outlines the circumstances of the play's creation and considers why it was never publicly performed.
You may also be interested in...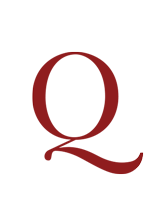 GANILH, Charles.
Essai politique sur le revenu public des peuples de l'antiquité, du moyen age, des siècles modernes, et spécialement de la France et de l'Angleterre, depuis le milieu du 15e. siècle jusqu'au 19e … Tome premier [– deuxième].
First edition, a very nice set. 'Cet imporant ouvrage sur les recettes publiques contient une histoire financière et une théorie de l'impôt. Ganilh passe rapidement sur la partie historique et traite de la science du revenu public en 4 livres: législation et administration, dépenses publiques, contributions, comptabilité. En faveur de l'industrie et du bien-être, ainsi que pour une harmonie entre les consommations individuelles et sociales, mais contre le populationnisme agricole et l'impôt direct' (INED).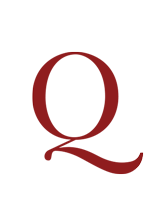 [NAVEAU, Jean-Baptiste].
Le financier citoyen.
A fine copy of the first edition of this anonymously published work on the financial administration of France. All we know about Jean-Baptiste Naveau (1716–1762) is that he was 'directeur de correspondance et fermier des devoirs de Bretagne' (Quérard). This work examines the policies of the ministry of finance since the beginning of the seventeenth century, and reflects upon the major economic theories of that period. Naveau goes on to question the financial policies of his day and the impact on the national resources, farming in particular. He then discusses the current system of taxation and its impact on the social classes, agriculture, trade and consumption. Naveau's ideas on taxation were critically reviewed by Voltaire in his L'homme aux quarante Écus (1768).