VOLTAIRE, François Marie Arouet de.
Le Brutus de Monsieur de Voltaire, avec un Discours sur la Tragédie.
Paris, J. F. Josse, 1731.
8vo, pp. xxix, [3], 110, [2]ll. (approbation and errata); engraved head-pieces; a few light stains, but a very good copy in French contemporary calf, gilt spine, red morocco lettering-piece, red edges; neat repair to head of spine.
£850

Approximately:
US $1137
€963
First edition. Voltaire wrote the first act of his play Brutus in English during his 1726-29 visit to England while staying at Wandsworth with Fawkener, and finished the play in French in Paris. It was first performed in Paris on 11 December 1730 when its portrayal of tension between patriotism and love seemed its principal tragic point, and had its triumphal success there sixty years later on the 17th (Mirabeau was present on this occasion) and the 19th of November 1790, when its possible political message met revolutionary aspiration. The essay on Tragedy, addressed to Lord Bolingbroke, his English patron, included here, gives some views of Voltaire on English and French playwriting.

The Brutus of the play is Lucius Junius Brutus, that is not the tyrannicide of Julius Caesar, a play which Voltaire saw and greatly admired, but a member of the same clan who lived some five hundred years earlier, one of the first two consuls in 509 BC. He had played a leading part in expelling the Tarquins, the former royal family, from Rome. The Tarquins conspired to return; Brutus' two sons were implicated, motivated in one case by love. Brutus had them executed. The story is variously told by Livy and by Dionysius Halicarnassus and figures in many mentions in Roman literature.

There were three other printings of the play in 1731: the second by E. J. Ledet at Amsterdam; the third with a title-page giving our publisher J. F. Josse, Paris, with 80 pages of main text instead of our 110, but in fact printed in England and attributed by ESTC to the printer Woodfall; and the fourth, with 'Londres' on the title page, a location thought improbable (no publisher is given).
You may also be interested in...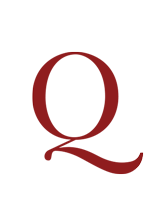 VILLEHARDOUIN, Geoffroy de (Charles du Fresne DU CANGE, editor).
Histoire de l'empire de Constantinople sous les empereurs françois, divisée en deux parties, dont la première contient l'histoire de la conquéte de la ville de Constantinople par les François et les Venitiens … reveuë et corrigée en cette edition sur le manuscrit de la Bibliothque du Roy, et illustrée d'observations historiques, et d'un glossaire, pour les termes de l'auteur, à present hors d'usage … La seconde contient une histoire generale de ce que les François et les Latins ont fait de plus memorable dans l'empire de Constantinople, depuis qu'ils s'en rendirent maistres, iusques à ce que les Turcs s'en sont emparez: iustifiée par les ecrivains du temps, et par plusieurs chroniques, et autres pieces non encore publiées.
First collected edition, comprising the third edition of Villehardouin's chronicle, edited and translated by Du Cange, and the first edition of Du Cange's history of the Latin empire in the Levant. The original and modern French versions of Villehardouin's chronicle are printed on opposite pages. Following it is an extract from the Chronique rimée of Philippe Mouskes.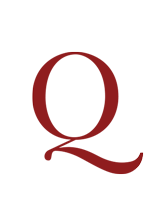 SOLOGUB, Fedor Kuzmich, pseud. [i.e. Fedor Teternikov], translator. VOLTAIRE, François Marie Arouet de.
Roman. Perevod s nemetskago… Fedora Sologuba [Candide, or optimism. A novel. Translated from the German… by Fyodor Sologub].
First edition, very rare, of Sologub's translation of Candide. A second edition was published in 1919. The leading Symbolist poet, short-story writer, novelist and dramatist, dubbed by Volynsky 'a kind of Russian Schopenhauer', was one of the most famous writers of his day. He also translated a great deal of poetry into Russian, particularly Verlaine, as well as works by Oscar Wilde, Balzac, and Maupassant.