ارسطو والصوفية
WAFĀ, Muhammad.
Al-'Urūsh [or:] Kitāb al-'urūsh wa hisāb al-ghalab wa al-maghlūb l-Āristūtilīs…
992 AH [1584 AD].
Arabic manuscript on laid paper, 20 x 14 cm; ff. 84; 21 lines of neat black naskhī per page, headings in red and green; signed by the copyist; some marginal annotations; a little marginal staining, otherwise in fine condition; in later half leather.
£9000

Approximately:
US $0
€0
A late sixteenth-century copy of a Sufi treatise on Aristotelian causation, attributed to Muhammad Wafā (1302-1363), who was a prominent Cairo Sufi, the first in a long line of scholastic mystics, and the founder of the Sufi order which bore his name, the Wafā'iyya.

Brockelmann gives no copy of this work, but a recent article on Mamluk Sufism gives four copies of the Kitāb al-'urūsh, though none under the longer title given here.

R. McGregor, 'New sources for the study of Sufism in Mamluk Egypt', Bulletin of the School of Oriental and African Studies, University of London, 2002, vol. 65, no. 2, pp. 300-322.
You may also be interested in...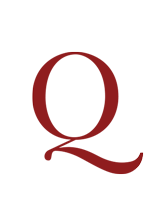 STRAVINSKY AND RAGTIME STRAVINSKY, Igor.
Piano-rag-music. Dédié à Arthur Rubinstein (1919).
First edition, first printing of this important work for solo piano. This copy has been extensively revised and annotated by Stravinsky in pencil and red crayon and was perhaps the composer's own performance copy. The annotations include notes added to chords, written-out arpeggiations and dynamic instructions, and provide significant clues regarding the performance and overall conception of the work.
'I LOVED TO PHOTOGRAPH THE GREAT CITY' COBURN, Alvin Langdon.
London … with an Introduction by Hilaire Belloc.
First edition of Coburn's first book, with twenty photogravures hand-pulled from his own press in Hammersmith.