WALRAS, Marie Esprit Léon.
Études d'économie sociale (Théorie de la répartition de la richesse sociale).
Lausanne and Paris, F. Rouge and F. Pichon, 1896.
8vo, pp. viii, 464; with 3 diagrams, one folding; very occasional pencil marginalia, edges lightly browned, else a very good copy, resewn and recased into the original printed paper wrappers, (backed), spine repaired.
£2750

Approximately:
US $3677
€3117
First edition of one of Walras's major contributions to his economico-social doctrine, based on lectures which he held at the University of Lausanne during the years of 1870 through 1892. 'As far as pure theory is concerned, Walras is in my opinion the greatest of all economists' (Schumpeter in Blaug, Great economists before Keynes, p. 264).

The congress on taxation in Lausanne in 1860, at which Walras read a paper, was a climacteric in his career. In the audience was Louis Ruchonnet, who later became chief of the department of education of the Canton de Vaud and, in 1870, founded a chair of political economy at the faculty of law of the University of Lausanne, which he offered to Walras. Walras found in Lausanne the peace and security that enabled him to produce his most important work.

In this work, as well as in his Études d'économie politique appliquée (1898), Walras's main interest in pure theory (which he had earlier presented in Éléments d'économie politique pure, 1874–77), shifted to issues of applied economics and social economics which actually was a revival of the activity he began when he was young.

Einaudi 5970; Masui, 537; Mattioli 3800; Walker 183.
You may also be interested in...
VAUBAN, Sébastien Le Prestre de (1633-1707), Marshal of France and military engineer.
Manuscript certificate signed by Vauban ('Le Mal. de Vauban') certifying the brave service and injury in action of one Captain Beaufort.
In his capacity as 'commissaire general des fortifications de France, gouvernour de la citadelle de Lisle', Vauban here certifies that Captain Beaufort, an engineer in the Dauphin's regiment who had served the king well in the Dutch campaign of 1672 and then at Oudenaarde, is unfit for service following an injury to his right hand by a grenade at the siege of Besançon.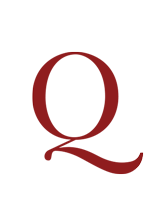 [VIVANT DE MEZAGUES].
Bilan général et raisonné de l'Angleterre, depuis 1600 jusqu'à la fin de 1761; ou Lettre à M. L. C. D. sur le produit des terres & du commerce de l'Angleterre.
First edition, very rare: 'The object of the "letter" is to show that the wealth and trade of England were not greater than that of France. With this view the author examines into the balance of trade between England and other countries (including Ireland), the national income and debt, exchanges, imports and exports of bullion, war expenditure, etc. He concludes that England, after having been a gainer by her trade during the 17th century, was in 1761 a loser from a monetary point of view. He supports the argument by statistics from official and the best private estimates, and carefully considers objections. He calculates that the "territorial income" of England about 1760 was £20,000,000 sterling; also that from two-fifths to a third of the national debt was held by foreigners' (Palgrave).