THE RARE FIRST EDITION
WARD, Bernardo.
Proyecto economico, en que se proponen varias providencias, dirigidas á promover los intereses de España, con los medios y fondos necesarios para su plantificacion: escrito en el año de 1762 … Obra postuma.
Madrid, Joachin Ibarra, 1779.
Small 4to, pp. [4], xxviii, 400; early ink ownership inscription and stamp (slightly corroded) to the title; a couple of gatherings lightly browned; still a very good, crisp copy in contemporary limp vellum, small stain to upper cover, spine MS lettered in ink.
£1500

Approximately:
US $2006
€1699
First edition. Despite McCulloch's doubts that 'anything approaching to a good treatise on Political Economy should have been published in Spain previously to its invasion by the French under Napoleon' (pp. 31–2), Ward's work has been described as 'perhaps, the best digested and most methodical book written on these topics in Spain during the [eighteenth] century, giving a clear insight into the causes of the decay of the country, which, like his predecessors, Uztáriz and Ulloa, Ward ascribes to the neglect of trade and industry, and to the absurd system of taxation which had prevailed for more than two centuries. Like them, Ward is a mercantilist, but more discriminating and less extreme' (Palgrave).

Part II of the work (pp. 225–319) deals with Spanish America.

Colmeiro 401; Kress B.243; McCulloch, p. 32; Medina 4016, erroneously dating the work 1762; Palau 373988; Sabin 101282; this edition not in Einaudi, Goldsmiths' (cf. 5977 and 11793 respectively for the 'Segunda impresion') or Mattioli.
You may also be interested in...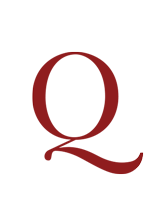 [VIVANT DE MEZAGUES].
Bilan général et raisonné de l'Angleterre, depuis 1600 jusqu'à la fin de 1761; ou Lettre à M. L. C. D. sur le produit des terres & du commerce de l'Angleterre.
First edition, very rare: 'The object of the "letter" is to show that the wealth and trade of England were not greater than that of France. With this view the author examines into the balance of trade between England and other countries (including Ireland), the national income and debt, exchanges, imports and exports of bullion, war expenditure, etc. He concludes that England, after having been a gainer by her trade during the 17th century, was in 1761 a loser from a monetary point of view. He supports the argument by statistics from official and the best private estimates, and carefully considers objections. He calculates that the "territorial income" of England about 1760 was £20,000,000 sterling; also that from two-fifths to a third of the national debt was held by foreigners' (Palgrave).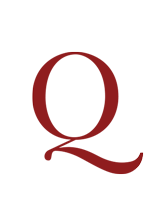 MIRABEAU, Honoré Gabriel Riquetti, comte de.
De la Banque d'Espagne, dite de Saint-Charles.
First edition. McCulloch describes De la Banque D'Espagne as an "energetic remonstrance against the establishment of the bank in question, which had the consequences foretold by Mirabeau" (McCulloch, p. 188). The second work is a letter on the same subject often found bound up together.