HANDEL, FIELDING, ETC.
[WATTS, John].
The Musical Miscellany; being a Collection of choice Songs [and lyrick Poems], set to the Violin and Flute [or With the Basses to each Tune, and transpos'd for the Flute], by the most eminent Masters ...
London: Printed by and for John Watts … 1729 [–1731]
Six vols., 8vo., each with an engraved frontispiece (two designs, repeated alternately), and woodcut head- and tailpieces; title-pages printed in red and black; wood-cut music throughout; a superb, fresh and large copy in pale calf, gilt, by Zaehnsdorf, top edge gilt, lower edge untrimmed.
£3850

Approximately:
US $0
€0
First edition of an influential collection of over 450 songs and ballads, published in the years of the brief flowering of English ballad opera subsequent to The Beggar's Opera (1728). For each song, Watts prints the melody (and from volume III on a bass continuo), the lyrics, and a flute or violin setting. The Musical Miscellany includes the first printing of two songs attributed to Handel: 'Dull Bus'ness hence' and 'As on a Sunshine Summer's Day', and, in volume VI, an early contribution by Fielding: 'A dialogue between a Beau's Head and his Heels', as well as songs by Gay, Prior, Pope, Theobald, and settings by Handel, Daniel Purcell, Pepusch, Galliard etc.

The music was printed from woodcuts rather than copperplates, unusual by this date but particularly useful for Watts, as it allowed him to set lyrics within the music, and to re-use the musical settings (perhaps with different lyrics) in his publication of ballad operas. Watts was responsible for the printing of almost all the ballad operas with music in the late 1720s and 1730s. Many used song settings that first appeared here, and the choice of songs used in these operas was often heavily influenced by whether Watts had woodcuts of the music.

BUCEM II, 719.
You may also be interested in...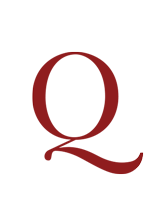 DONNE, John.
Six Sermons upon severall Occasions, preached before the King, and elsewhere: by that late learned & reverend Divine john Donne, Doctour in Divinitie, and Dean of S. Pauls, London.
First edition of all six texts, each one with its separate title page. Six Sermons comprises 'Two Sermons Preached before King Charles, upon the xxvi verse of the first Chapter of Genesis', 'A Sermon upon the xix verse of the ii Chapter of Hosea', 'A Sermon upon the xliiii verse of the xxii Chapter of Matthew', 'A Sermon upon the xxi verse of the v Chapter of John', and 'A Sermon upon the xv verse of the vii Chapter of John'. These sermons were afterwards collected in Fifty Sermons (1649).
MODERN ENGLISH HISTORY VERGIL, Polydore.
Anglicae historiae libri vigintisex.
Second edition, much revised, of Vergil's English History, dedicated to Henry VIII. It is seen as the beginning of modern English historiography, as an important piece of propaganda for the Tudor monarchy, and as an influence on Shakespeare's history plays.