[WHITE, Charles].
The Adventures of a King's Page. By the Author of "Almack's Revisited." ... In three Volumes ...
London: Henry Colburn ... 1829.
3 vols., 8vo., with the half-titles; a very good copy in near-contemporary quarter green calf and marbled boards by Bibolet, spines gilt, black morocco labels; armorial bookplates of O'Neal Segrave.
£450

Approximately:
US $0
€0
First edition of a witty novel by the author of Almack's Revisited (that marvellous parvenu's manual disguised as a satire on parvenus). The Adventures of a King's Page has a wider scope than the social hothouse of the silver fork novel, featuring a pageant of (among others) military men, foreigners, royals, hotel-keepers, colonials, and clergymen, alongside the fashionable aristocrats one expects to find lining the pages of a novel of this date. The plot is driven forward by a colourful but controlled rush of event, character and location, and concerns the difficult but ultimately triumphant adventures of Arthur Beverley, a 'young man of peculiar character, and most delicate constitution', the son of an English expatriate General in France (and, after the Revolution, Italy), and the victim of 'a romantic turn' in early youth. Wolff 7171; Garside, Raven, Schöwerling 1829:81.
You may also be interested in...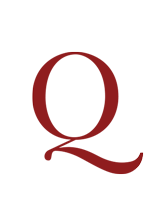 MARIVAUX, Pierre Carlet de Chamblain de.
Le Paysan parvenu: or, the fortunate Peasant. Being Memoirs of the Life of Mr. ––––. Translated from the French … London: Printed for John Brindley … Charles Corbett … and Richard Wellington … 1735.
First edition in English, originally published in French in the Hague in 1734-5. This is the second of the two important novels by Marivaux, which broke new ground in the art of writing fiction. 'Where La Vie de Marianne belongs to the moralizing and sentimental romance tradition, Le Paysan is a cynical comic novel of the way of the world, though both stories are full of subtle psychological observations. The tale is told in later life by the unashamed and good-humoured hero Jacob, who has risen from his peasant origins to a wealthy and respectable position as a tax-farmer thanks to his resourceful wit and his physical attractions. He profits amorally from the affections of a series of (usually older) women, some of them with reputations for piety; these adventures are recounted in a spirited style, with a sharp eye for the hypocrisy of the respectable' (New Oxford Companion to Literature in French).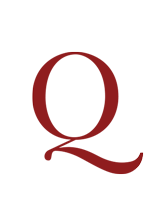 AN EARLY APPEARANCE OF JOYCE'S WORK IN PROGRESS [JOYCE.] ROTH, Samuel [Edits.].
Two Worlds – A Literary Quarterly Devoted to the Increase of the Gaiety of Nations.
First edition. Unnumbered, one of 500, of which 450 numbered copies were designated for subscribers. Between September 1925 and September 1926 Two Worlds published installments of Joyce's 'Work in Progress' (Finnegan's Wake), reprinted from European publications (in this case from Criterion, July 1925). The reprints were unauthorized by Joyce, and they ceased after five issues when no further fragments became available for reprinting.