ÉMIGRÉ ETHICS
[WICQUET, Antoine-Marie Grillaud du, Vicomte D'Ordre].
Precis elementaire de Morale. / Elements of Morality, or Ethics epitomized.
Chelsea: Printed by D[ennett] Jaques, at the Neat Houses. Sold by the Author, No. 28, Robinson's
12mo., pp. [7], 3-88 (beginning on a verso), [3], with facing French and English title-pages and facing French and English text throughout; a little dusty, but a good copy, uncut, restitched in the original paper wrappers, rebacked.
£1350

Approximately:
US $1805
€1530
First edition, rare, a parallel-text guide to ethics in prose and verse, by an émigré aristocrat. A version of the text was apparently 'first printed at Boulogne in 1789 for the use of his own children', though no copies have survived. In any case the present edition was much expanded, adding 'historical facts after each precept … as also several distichs and stanzas analogous to the subjects … which the author composed subsequent to his emigration from France' – these are 32 in number and cover topics from revenge and friendship to 'the passion of gaming' and a touching poem to his son at age 12:

In me, dear child, you ever shall behold,
What I at least will strive to blend,
The loving father, whether young or old,
The tutor, confidant, and friend.

Having left France during the terror, Antoine-Marie D'Ordre (1751-1832) and his children remained in Chelsea until the worst had passed. His literary talents were perhaps surpassed by that of his son T. J. du Wicquet, later Baron D'Ordre, whose precocious Épitre à mon père (1797) and Opuscules poëtiques (1797) were published from the same address, as well as the unrecorded Journal of a French Emigrant mentioned on the title-page here. The present attribution is not known to ESTC but is recorded in the Biographie Universelle.

ESTC shows three copies: BL, Newberry, and Alexander Turnbull Library (imperf.)
You may also be interested in...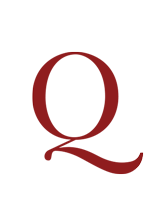 ITALIAN TEXTBOOK BY A LIBRETTO TRANSLATOR BOTTARELLI, Ferdinando.
Exercises upon the different Parts of Italian Speech; with References to Veneroni's Grammar. To which is subjoined an Abridgement of the Roman History, intended at at [sic] once to make the Learner acquainted with History, and the Idiom of the Italian Language …
First edition, very scarce, of a popular Italian tutor for English students, designed to teach grammar and idiomatic phrases through the use of exemplars. Increasingly difficult English phrases are laid out with the uninflected Italian stems below: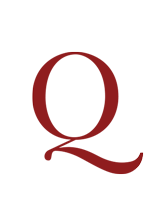 PRAISING THE INTREPID HARE AND SAMUEL RICHARDSON GARDINER, John Smallman.
The Art and the Pleasures of Hare-Hunting. In six Letters to a Person of Quality …
First edition, scarce, an eloquent and amusing account of hare-hunting, the first monograph on the subject in English, comprising letters on the superiority of hare-hunting to fox-hunting (less dangerous, less laborious), on the best types of dogs, of trailing and starting hares, etc. Gardiner's letter in praise of hares is noble stuff indeed: 'They ramble through the Barn-Yard in the Night, and disregard the gaunt growling Mastiff; traverse the Orchard and the Garden, intrepid and fearless; explore the dangerous Pond-Head, nor dread the roaring waters …'.