WILKINSON, W. B.
Chimney Pieces in artificial stone, manufactured by W. B. Wilkinson & Co. Prudhoe Street, Newcastle upon Tyne.
Newcastle, Lambert, 1866
Broadside (445 x 270 mm) trade catalogue, with 17 tinted litho fireplaces, with prices; folding creases, one crease a little dust-soiled, but generally in very good condition; mounted.
£350

Approximately:
US $0
€0
An interesting broadside trade catalogue offering 17 different designs of fireplaces made of artificial stone. The building firm Wilkinson of Newcastle played an important part in the development of reinforced concrete. Wilkinson is credited with building the first house using reinforced concrete.
You may also be interested in...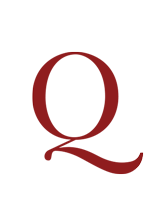 [MANDEVILLE, Bernard].
The Fable of the Bees: or, private Vices, publick Benefits. With an Essay on Charity and Charity-Schools. And a Search into the Nature of Society. The third Edition. To which is added a Vindication of the Book from the Aspersions contain'd in a Presentment of the Grand-Jury of Middlesex, and an abusive Letter to Lord C.
Third edition (according to the publisher's reckoning), and the last lifetime edition to add new material. The poem that forms the core of this book was first published in 1705 under the title The Grumbling Hive: or Knaves Turn'd Honest. It was reprinted twice in 1714 as The Fable of the Bees [Part I] with a prose 'Enquiry into the Origin of Moral Virtue' and twenty short prose discourses entitled 'Remarks'. In 1723 a 'second' edition was published, with 'Remarks' enlarged and two new essays, 'On Charity and Charity Schools' and 'A Search into the Nature of Society'. The 1723 edition attracted much controversy; in response Mandeville wrote a 'Vindication', included for the first time here. This 'third' edition also has some stylistic changes, and an expanded preface. Apart from one 12mo. (1729), subsequent lifetime editions (1725, 1728, 1732) are paginary reprints of this one with minor revision.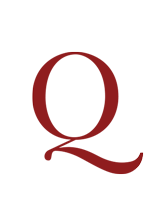 CAMPANELLA, Tommaso.
De Monarchia Hispanica. Editio novissima, aucta & emendata ut præfatio ad lectorem indicat.
Second Elzevir edition in Latin of Campanella's important political tractate on a universal monarchy, including in Chapter 31, 'De altero Hemispherio & Mundo Novo', a discussion of the settlement of America and the importance of defending it from English (Protestant) influence.