WILLICH, Anthony Florian Madinger.
Lectures on Diet and Regimen: being a systematic Inquiry into the most rational Means of preserving Health and prolonging Life: together with physiological and chemical Explanations, calculated chiefly for the Use of Families, in order to banish the prevailing Abuses and Prejudices in medicine. The second Edition, improved and enlarged with considerable Additions …
London: Printed for T. N. Longman and O. Rees … 1799.
8vo., pp. [2], 708, [4, adverts], wanting the half-title; a very good copy in contemporary tree calf, spine ruled gilt, red morocco label; Fasque library bookplate of John Gladstone, father of the Prime Minister.
£375

Approximately:
US $0
€0
Second edition, much revised and expanded, printed in the same year as the first: 'Many important and useful articles have been added, especially in the fifth Chapter, "Of Food and Drink."' Willich's very popular manual was based on a series of lecture given by the eminent physician at Bath in 1798, and includes material on the state of modern medicine, the air, baths, clothing, exercise, sleep, excretion, sexual intercourse, the mind and the eyes, as well as a long chapter on food and drink (pp. 291-439), with descriptions of the nature and properties of various comestibles. A postscript explains that this work dealing with the preservation of the healthy body is to be followed by one on the treatment of the diseased body, and includes a list of questions to ask a patient to aid in diagnosis.
You may also be interested in...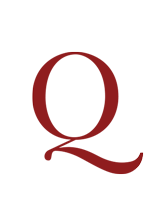 PROMOTING AGRICULTURE IN THE COLONIES SOCIETY FOR THE ENCOURAGEMENT OF ARTS, MANUFACTURES, AND COMMERCE.
Premiums by the Society, established at London, for the Encouragement of Arts, Manufactures, and Commerce.
First edition of the 1759 list of premiums. The Society for the Encouragement of Arts, Manufactures and Commerce, now known as the Royal Society of Arts, was founded in 1754 by William Shipley, a drawing master living in Northampton, to awarded 'premiums' (cash prizes) to support improvements in the liberal arts and sciences. A key stipulation was that these should be freely available to all and not protected by patent. The Society held its first meeting in Rawthmell's Coffee House, Covent Garden in1755, and later that year awarded its first premiums, and from 1756 also awarded medals.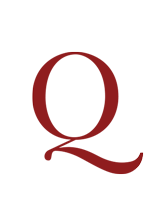 BARDUZZI, Bernardino.
A Letter in Praise of Verona [1489]. In the original Latin Text with an English Translation by Betty Radice.
First edition, No. 34 of 150 copies: an elegant facsimile reprint of one of Verona's rarest incunables. Barduzzi's eulogistic letter to Giovanni Nesi was first printed in 1489 by Paulus Fridenperger. The Latin text is followed here by an English translation and a biographical postscript by Giovanni Mardersteig, head of the Officina Bodoni. The colour ornaments are reproduced from those of Felice Feliciano, one of the most important calligraphers of his day, taken from his manuscripts of the 1460s. Mardersteig and Schmoller 190.