WITHER ALMOST WELCOMES THE RESTORATION
WITHER, George.
Speculum Speculativum: or, a Considering-Glasse; being an Inspection into the present and late sad Condition of these Nations; with some cautional Expressions made thereupon, by George Wither, immediately after His Majesties Restauration ... hereby also are some Glimmerings discovered of what will probably ensue hereafter ...
London, Written June XIII. MDCLX. and there Imprinted the same year [1660].
8vo., pp. [12], 148, 151-166 (signatures and text continuous); title-page dusty and laid down (a little short at head, possibly supplied though we think not), but a good copy in nineteenth-century polished calf by Andrew Grieve of Edinburgh.
£525

Approximately:
US $0
€0
The third of three editions in the same year, from an entirely new setting of type, with 'Glasse' rather than 'Glass' on the title-page, the errata formerly printed on L8 corrected, and the errors corrected in the caption title on p. 1

Wither, at odds with the authorities or the Stationers for most of his career, and a conspicuous supporter of Cromwell's government, expressed some apprehension at the Restoration. His attitude, particularly in the unpublished verses 'Vox Vulgi', led to a spell of imprisonment. Speculum Speculativum, however, written in verse throughout, is dedicated to the King ('If this Considering Glass comes accidentally to his View'), and there is a prefatory 'Expostulation of the Author with Himself', dated 13 December 1660, debating whether to publish or not ('It hath now six months been expos'd to show, / And some say Forth in publick let it go. / Some, cry, Conceal it; for it may undo thee, / Or at the best, bring outward mischief to thee').

Wing W 3193; Wither to Prior 1065 note.
You may also be interested in...
COLLUTHUS, of Lycopolis.
The Rape of Helen. Translated from the Greek ... And illustrated with the Notes of Michael Nicander. To which is prefix'd a Fragment of the Author's Life, from Suidas.
First and only edition, rare, of this translation of Collothus's Rape of Helen (Αρπαγη Ελενης), 'a short and charming miniature epic' (Cambridge Companion to the Epic) written in the late fifth century in Egypt in 392 hexameters.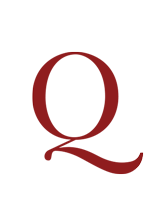 [PHILIPS, John].
Cyder. A Poem. In two Books …
First edition, first issue, on fine (but not large) paper. Though Williams suggests that ordinary paper copies belong to a first issue, and fine paper copies to a corrected second issue, both Hayward and Rothschild concur that both paper sizes exist in corrected and uncorrected states. The present copy has all the errors noted by Williams uncorrected as well the other features he associates with the first issue: the catchword 'when' on p. 68, p. 74 correctly numbered, and the asterisks at the foot of pp. 45 and 46.