WOLZOGEN, Caroline von.
Literarischer Nachlass. Erster [-Zweiter] Band.
Leipzig, Breitkopf & Härtel, 1848-9.
2 vols., 8vo, pp. x, [2], 486; iv, 479; occasional very minor spotting, but a very good copy in contemporary half morocco, gilt spines.
£300

Approximately:
US $401
€339
First edition of this collection of the miscellaneous writings of Schiller's sister-in-law, Caroline von Wolzogen (1763-1847).

'Schiller met Caroline and her sister Charlotte [von Lengefeld] in 1787; a friendship sprang up in which Schiller's attention seemed equally divided, though in the end it was Charlotte to whom he proposed and, in 1789, married. Caroline found it difficult to resign all claim to Schiller, but eventually in 1794 married Schiller's younger friend and her distant kinsman, Wilhelm von Wolzogen... She was the author of one of the earliest biographies of Schiller, Schillers Leben, verfasst aus Erinnerungen der Familie, seinen eigenen Briefen und den Nachrichten seines Freundes Körner, 1830. Of her two novels, Agnes von Lilien (1796-7) and Cordelia (1840), the former, published anonymously in Die Horen, was believed by many to be by Goethe' (Oxford Companion to German Literature).

The Literarischer Nachlass, edited by Karl Hase, contains a biography of the author by her literary executor Rudolf Abeken, diary entries, and letters from Schiller, Goethe, Carl August von Sachsen-Weimar, Dannecker, Wilhelm von Humboldt, Gustav von Schlabrendorf, Elisa von der Recke, Knebel, Madame de Stael, Wieland, Körner, Karamzin, Klinger, Fichte, Reinhart, and others.

Goedeke V, 467, 11; Wilpert/Gühring 7.
You may also be interested in...
[ITALIAN.]
[BOOK OF COMMON PRAYER.] Il Libro delle Preghiere publiche ed Amministrazione de Sacramenti, ed altri Riti e Cerimonie della Chiesa, secondo l'Uso della Chiesa Anglicana; insieme col Saltero over i Salmi di David, come hanno da esser recitati nelle Chiese. E la Forma e Modo di fare, ordinare e consacrare Vescovi, Presbiteri e Diaconi.
First edition of the first translation of the Book of Common Prayer into Italian. The project was begun by Edward Browne while chaplain to Sir John Finch in Constantinople, perhaps incorporating an earlier, unpublished translation by William Bedell (the manuscript being listed in Griffiths' Bibliography of the Book of Common Prayer as Italian 1). Back in London, the work was completed by the Italian émigré merchant Giovan-Battista Capello (John Capell), a friend of Hobbes.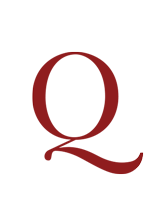 MASQUERADES, MORALITY AND PUBLIC BROTHELS ESSAY UPON MODERN GALLANTRY (AN).
Address'd to Men of Honour, Men of Pleasure, and Men of Sense. With a seasonable Admonition to the young Ladies of Great Britain … The Second Edition.
Second edition, unrecorded, published in the same year as the first – apparently from the same setting of type with the title-page altered to add the edition statement.