WOOD, John George.
The Principles and Practise of Sketching Landscape Scenery from Nature, systematically arranged and illustrated by numerous examples, from simple and easy subjects, to the more complicated and difficult combinations of objects. In four parts.
London, printed for the author, 1813 [-1815].
4 parts bound in one vol., oblong folio; pp. iv, 18, and 16 plates of soft-ground etchings; pp. 16, and 16 plates; pp. 8, and 16 plates; pp. 14, [2], and 16 plates; together 64 soft-ground etchings, one with 6 overslips demonstrating variations of light and shade; a very good copy in contemporary limp calf, covers with ornamental blind-stamped border, a little worn at extremities, upper cover with gold-tooled title panel, rebacked and with new endpapers.
£2250

Approximately:
US $0
€0
First edition of J. G. Wood's last and most ambitious drawing book. Wood was a landscape painter speciallising in watercolour and exhibited at the Royal Academy between 1793 and 1811. Here his drawing lessons deal with sketching cottage scenery, trees and woods, village streets, and general views incorporating grandiose landscape settings and glimpses of houses and villages. Some plates have faint perspective lines drawn on to enable the student to understand the correct perspective.

The work was originally issued in four parts with wrappers. This copy was bound up at the time with the owner writing at the opening of each part a title which no doubt appeared on the printed wrappers. A fourth edition was issued in 1833, all are uncommon.

Abbey, Life, 194 (third edition (1820)).
You may also be interested in...
'THE FINEST AND MOST COMPLETE ATLAS OF PORTRAITS OF BRITISH AVIFAUNA … EVER PUBLISHED' (WOOD) MEŸER, Henry Leonard.
Coloured Illustrations of British Birds, and Their Eggs.
Second octavo edition. Meÿer's British Birds is, '[w]ith the possible exception of Lord Lilford's Birds, [which was published some fifty years later] […] the finest and most complete atlas of portraits of British avifauna (with their eggs) ever published' (Wood). Meÿer was a British artist of Dutch extraction aiming to represent birds in a natural, life-like manner. His characteristically wonderfully detailed, accurate and attractive plates resulted from a collaboration of the Meÿer family, headed by Meÿer's wife, 'an accomplished artist, [who] not only executed such drawings as were not made by her husband, but drew many of the plates upon the stones' (Mullens and Swann, p. 399), with colouring done by their children. Mrs Meÿer is known to have visited the gardens of the Zoological Society to study birds, while the eggs were collected by the family or sent by friends.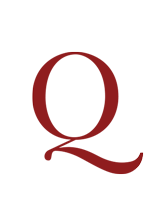 BELLIN, Jacques Nicolas.
Essai géographique sur les Isles Britanniques.
First edition. A description of the British Isles by the first chief hydrographic engineer of the Dépôt des cartes, plans et journaux du Ministère de la Marine. Alongside the geographical depiction of Great Britain, Bellin includes a guide to navigating its coasts and a treatise on the making of charts, with references to other cartographers and their work. The author, who held his post at the Dépôt for over fifty years, was a contributor to the Encyclopédie, admired as a philosophe, and a member of the Royal Society. His most celebrated works were the Neptune François (1753) and the Hydrographie française (2 vols, 1756–1765).