A WORDSWORTH RARITY
WORDSWORTH, William.
A Letter to a Friend of Robert Burns: occasioned by an intended Republication of the Account of the Life of Burns, by Dr. Currie; and of the Selection made by him from his Letters …
London: Printed for Longman, Hurst, Rees, Orme, and Brown …1816.
8vo., pp. [4], 37, [1], wanting final leaf blank except for printer's imprint; a very good copy in contemporary tree sheep, rebacked, some erosion to back cover.
£1500

Approximately:
US $0
€0
First edition. James Currie's Works of Burns with a life and letters was first published in 1800 and several times reprinted and enlarged.

When a new edition was proposed in 1816, the Rev. James Gray, the schoolmaster who had taught Burns's children in Dumfries, sought Wordsworth's opinion of the project. Wordsworth had been an admirer of Burns from an early age, and he writes: 'I well remember the acute sorrow with which, by my own fire-side, I first perused Dr. Currie's Narrative', upset by the disclosure of the poet's infirmities, the coarse intrusions into private life, and the ill-selected medley of his letters. Despite Wordsworth's opinion that the offending passages should be removed, the book continued through several more editions and remains a useful work.

Cornell 44.
You may also be interested in...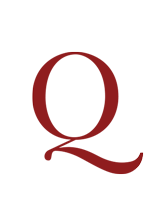 PLUNKET AND MACLAINE GENUINE ACCOUNT (A)
of the Life and Actions of James Maclean, Highwayman, to the Time of his Trial and receiving Sentence at the Old Bailey. Containing his Robberies, Gallantry at publick Places, with other remarkable Transactions. Together with some Account of Plunket his Companion.
First edition, the scarcer of two contemporary pamphlet biographies of the 'gentleman highwayman' James Maclaine (1724-1750). The son of a Scottish Presbyterian minister, Maclaine, having squandered an early inheritance and his wife's money, joined up with a down-at-luck apothecary, William Plunkett, to turn highwayman. The pair committed nearly twenty robberies in the next six months, masked and on horseback. Among their victims were Lord Eglington and Horace Walpole. Maclaine was finally apprehended in June 1750 – in his rooms were found, among other things, Lord Eglington's coat and blunderbuss, two pistols and twenty purses. Taken to the Gatehouse, Maclaine became the talk of the town, 'Numbers of Quality … crouding in upon him daily'. He was tried at the Old Bailey in September (his ill-considered defence is presented here on pages 25-31), and executed soon after. His skeleton makes an appearance in Hogarth's depiction of the Royal College of Physicians in The Four Stages of Cruelty (1751).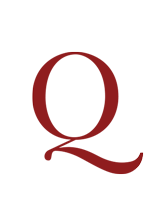 HOOKER, Richard.
Of the Lawes of Ecclesiastical Politie, eight Bookes [Bound with:] Certayne Divine Tractates … London, Printed by W. Stansby. 1622 [–1631].
Fourth edition, first issue, of the Preface and Books 1-4 (first published in 1593), third edition of Book 5 (first published in 1597), bound here with the third edition of 'Certayne Divine Tractates' (1631), issued with a 1622 general title-page (rather than the usual 1632).