WITH A NEW APPENDIX ON POETIC DICTION
WORDSWORTH, William.
Lyrical Ballads, with a Pastoral and other Poems, in two Volumes … Third Edition.
London: Printed for T. N. Longman and O. Rees … by Riggs and Cottle …. 1802.
2 vols., 8vo., pp. [4], lxiv, [2], 200, [4]; [4], 250, with the fly-title after the Preface in volume I; one marginal tear repaired in volume I, but a very good copy in period-style calf, gilt, lettered direct; from the library of Jonathan Wordsworth
£3000

Approximately:
US $0
€0
Second complete edition, with the Preface much enlarged and a new 'Appendix' on poetic diction (pp. 237-247 in volume II), one of the key theoretical texts of English Romanticism. For this edition, two poems were omitted, Coleridge's 'The Dungeon' and Wordsworth's 'A Character', several poems moved within the volumes, and numerous minor alterations were made throughout.

Cornell 12; Wise 6; Tinker 2332.
You may also be interested in...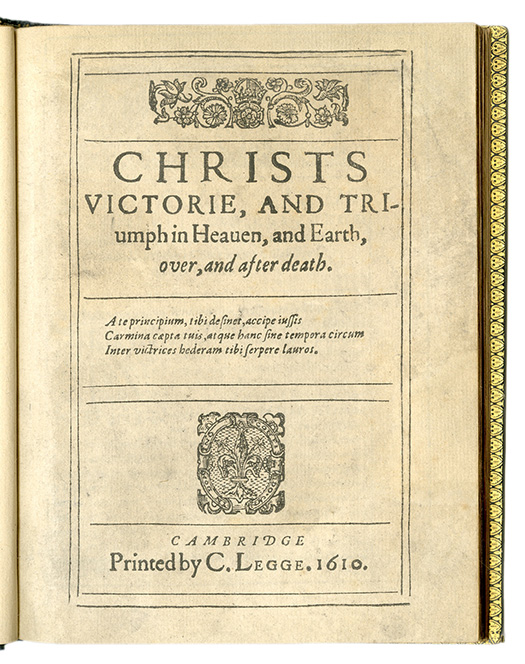 FORERUNNER OF PARADISE LOST FLETCHER, Giles, the younger.
Christs Victorie, and Triumph in Heaven, and Earth, over, and after Death …
First edition of an important poem, a 'worthy link' in the chain which connects Fletcher's great master, Spenser, with his great successor, Milton (Hugh de Selincourt, CHEL). This is the first state, with a fleur-de-lis device on the title-pages – three copies are known with the title-pages reset and the device replaced with an emblematic engraving.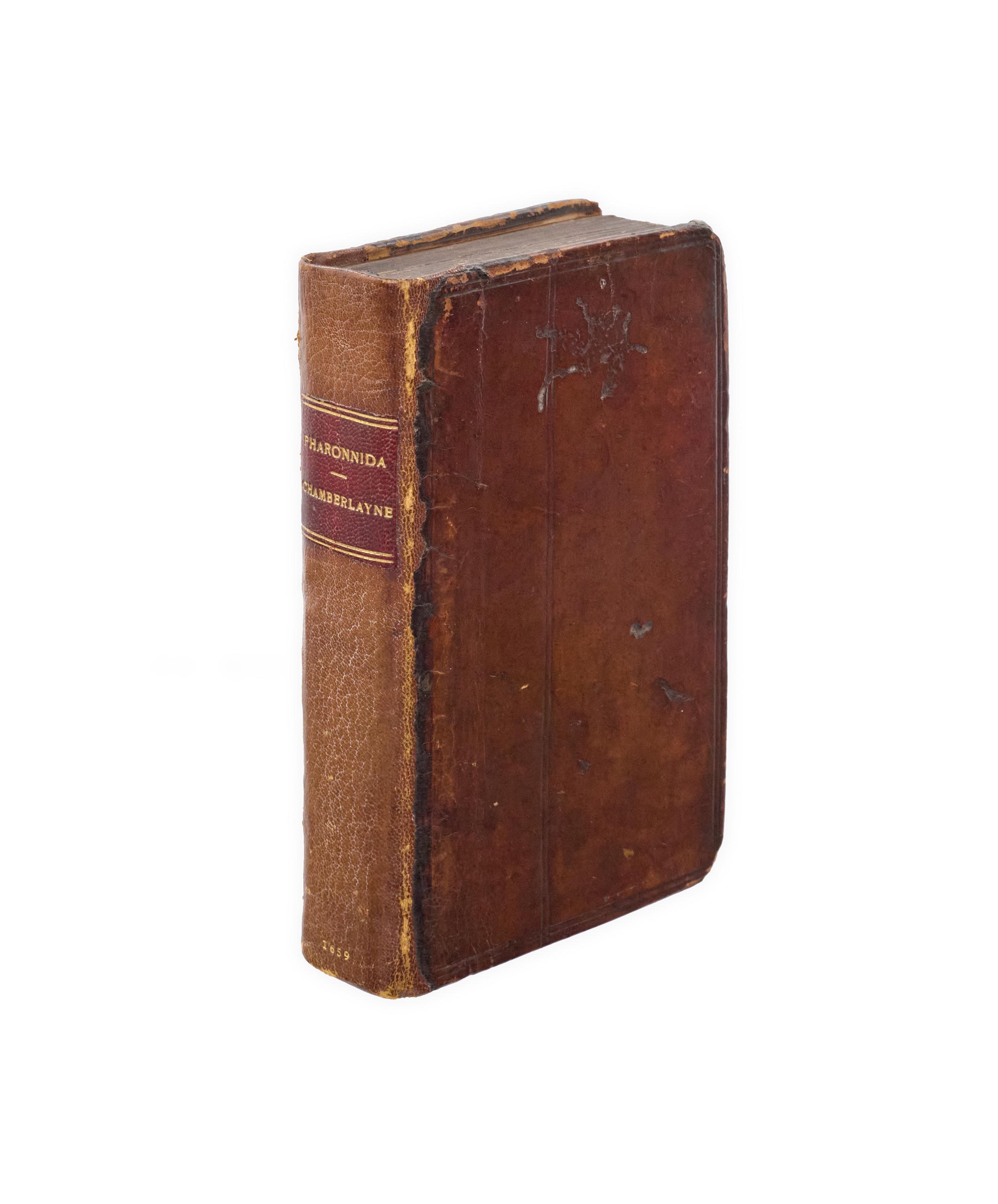 A POET ON THE BATTLEFIELD CHAMBERLAYNE, William.
Phraronnida: a heroick Poem …
First edition of the physician-poet William Chamberlayne's best-known work, a long poem (14,000 lines) in heroic couplets blending Ariosto, Tasso and Greek romances. It deals with the tale of Argalia, a sort of knight errant rescued from the Turks and threatened with execution, and his love for Pharonnida, the king's daughter; a triangle is provided by the seductive and voluptuous Jhonusa and her overwhelming passion for Argalia.