WORDSWORTH, William.
Poems, in two Volumes … Vol. I [-II] …
London: Printed for Longman, Hurst, Rees, and Orme … 1807.
Two vols. in one, 12mo., pp. [6], 158; [6], 170, wanting the half-titles, the errata leaf in vol. I and the terminal blank in volume II; with the usual cancels (D11-12 in vol. I and B2 in volume II); stain of the same pattern to B11 and C11 in volume I which evidently occurred while the book was still in sheets, short marginal tear to C5 in volume I without loss, a couple of marginal stains to gathering B in volume II; contemporary half calf and green moiré cloth, front cover loose.
£1400

Approximately:
US $0
€0
First edition. Much of Wordsworth's most memorable verse is first printed here, including 'She was a Phantom of Delight', 'Resolution and Independence', the sonnets 'Nuns fret not ...', 'It is a beauteous Evening, calm and free', 'Composed upon Westminster Bridge' ('Earth hath not anything to shew more fair'), 'The World is too much with us', and 'Milton! Thou should'st be living at this Hour', as well as 'My Heart leaps up', 'I wandered lonely as a Cloud' and the ode 'Intimations of Immortality'.

Of the minor variants, this copy shows the following states: the full stop after 'Sonnets' on p. 103 in volume I is damaged, the pagination on p. 107 is correctly printed, and line 15 of p. 98 in volume II reads 'fnuction'.

Healey, Wordsworth, 19; Tinker 2334; Reed A8.
You may also be interested in...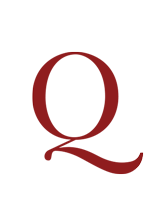 AN ACCIDENTAL DEFOE RARITY HALIFAX, George Savile, Marquis of.
Miscellanies … viz. I. Advice to a Daughter. II. The Character of a Trimmer. III. The Anatomy of an Equivalent. IV. A Letter to a Dissenter. V. Cautions for a Choice of Parliament Men. VI. A rough Draft of a new Model at Sea. VII. Maxims of State, &c.
First edition, the issue without the two rows of ornaments to the title-page, and with Q4-R3 uncancelled. Defoe's Letter to a Dissenter (first published 1688) rather than Halifax's was printed in error on leaves Q4-R3, and these leaves are cancelled in later issues (in the present copy Q4 is torn for cancellation). Halifax's actual Letter is printed on two final gatherings (leaves Q-q8).
CONTEMPORARY MOROCCO, GILT SANDYS, George.
A Paraphrase upon the Psalmes of David and upon the Hymnes dispersed throughout the Old and New Testaments …
First edition, a fine copy of these psalm paraphrases by the poet and adventurer George Sandys (1578-1644) who was hailed by Dryden as 'the best versifier' of his age.