WU, Chi-Yuen.
An outline of international price theories… with an introduction by Professor Lionel Robbins.
London, George Routledge& Sons, Ltd., [1939].
8vo, pp. xiii, [1] blank, 373, [1] blank; some foxing, else a very good copy in the original publisher's blue cloth, spine direct-lettered gilt; complete with the dust-jacket, small ownership inscription and number stamp to the rear free endpaper.
£80

Approximately:
US $110
€89
First edition, number seven in a series of monographs by writers connected to the London School of Economics and Political Science. This work was adapted from the essay which Wu submitted for his PhD, which was awarded by the University of London in 1937. In An outline of international price theories, Wu, a Chinese born Austrian economist who studied at the London School of Economics, provides a general survey of the historical development of international price relationships. Wu does not attempt to provide a comprehensive study of all the literature concerning his subject, instead he selects and analyses a representative group of theories from which he extrapolates his more general conclusions.
You may also be interested in...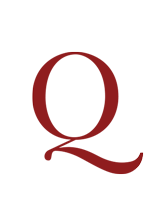 RICARDO, David.
Grundgesetze der Volkwirthschaft und Besteuerung. Aus dem Englishen übersetzt von Dr. Ed. Baumstark … Zweite durchgesehene, verbesserte und vermehrte Auflage [from general title: Erster Band. Übersetzung].
Complete second edition of the second German translation of Ricardo's Principles, based on the third English edition of 1821. The first edition of this translation was published in 1837, based on the second English edition (1819) as the translator was unable to obtain a copy of the third; a companion volume of commentary by the translator followed in 1838. This second edition was in fact issued without the commentary, the latter being reissued in 1905 as a separate work (although in an entirely revised, i.e. rewritten form by Karl Diehl (1864–1943), professor at Königsberg and, later, at Freiburg, who dedicates his labour to the 70-year-old Adolf Wagner), but is offered here to complete the set.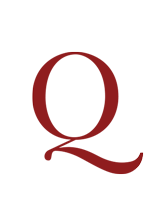 WALRAS, Léon.
Études d'économie sociale (Théorie de la Répartition de la Richesse sociale).
This, the second, definitive edition differs from the first (1896) in containing the 'Souvenirs du Congrès de Lausanne'. The congress on taxation in Lausanne in 1860, at which Walras read a paper, was a climacteric in his career. In the audience was Louis Ruchonnet, who later became chief of the department of education of the Canton de Vaud and, in 1870, founded a chair of political economy at the faculty of law of the University of Lausanne which he offered to Walras. Though students of law were hardly accessible to innovations in mathematical economics, Walras found in Lausanne the peace and security that enabled him to produce his most important work.