[YOUNG, Arthur].
A essay on the management of hogs; including experiments on rearing and fattening them...
London, for W. Nicoll, 1769.
8vo, pp. xxiv, 3-49, [1], blank; a very good, clean copy, stab-sewn as issued, loosely inserted in contemporary paper wrappers, lightly dust soiled, frayed at edges, a few small holes to spine.
£3250

Approximately:
US $4347
€3682
First edition of Alfred Young's detailed essay on his experiments to determine the optimum feed for hogs, a unique piece of research for which 'the Society for the Encouragement of the Arts, Manufactures, and Commerce, adjudged the premium of a Gold Medal'(title). The nineteen experiments detailed (selected, according to Young, from many more actually undertaken) were carried out on animals of different ages using different combinations of foodstuffs, including pollard, turnips, milk and Jerusalem artichokes. At the beginning of the work, Young discusses the considerable mutual benefits that dairies and piggeries can bring each other.

Described as 'certainly the greatest producer of farming literature our annals record' (Fussell), Young wrote widely on many areas of agriculture, husbandry and manufacture.

Fussell, p. 156, and 70 ff; McDonald, p. 212; Perkins 1972 (2nd ed.); Rothamsted, p. 183; OCLC finds only 3 copies.
You may also be interested in...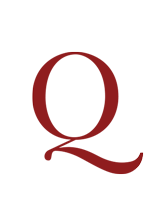 ROBINSON, J.W. & J.R.
The farmers and traders guide, showing at one view, the wholesale or retail value of any commodity from ¼ of a cent to $15 dollars in dollars and cents; with a variety of useful tables.
First edition. Pumpkintown, so called for its abundant crop of pumpkins, was a flourishing trade centre at the start of the nineteenth century, serving as a contact point for wagon trains, and attracting merchants from Charleston, Hamburg and Augusta who bartered city produce for livestock and farm products. The present work reflects Pumpkintown's trading ethos, being intended for quick and easy reference during transactions, even for 'a person quite unacquainted with arithmetic' (introduction). With literacy rates still relatively low among travelling traders, text in the body of the text is kept to a minimum, and printed in a large type.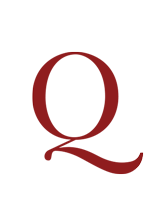 PAPWORTH, John.
Select views of London; with historical and descriptive sketches of some of the most interesting of its public buildings.
First edition of this guide to the finest historical buildings and house interiors of London, compiling Papworth's contributions to Ackermann's monthly periodical, 'The Repository of the Arts, Literature, Commerce, Manufactures, Fashions and Politics,' for the first time.  Each of the 76 plates is accompanied by a brief history of the locality. Beginning with St. James's Palace, Papworth perambulates around the squares of West London, taking in the Inns of Court, galleries, museums and gentlemen's clubs before heading east to the City churches, the Bank of England, and Newgate prison.