YOUNG, John.
A catalogue of the pictures at Grosvenor House, London; with etchings of the whole collection … and accompanied by historical notices …
London, printed by W. Bulmer and W. Nicol, published by the proprietor, May 12, 1820
Large 4to, pp. [8], 46, [2], and 143 etchings on 46 sheets; a very good, crisp and uncut copy, bound in contemporary half black morocco and red boards. Armorial bookplate of Sir Charles Cockerell (1755-1837), banker, who spent a large part of his life in Calcutta, and upon his return, built one of the most ambitious Indian style houses in England, Sezincote, in Gloucestershire.
£250

Approximately:
US $0
€0
First edition and earliest catalogue of the Grovenor picture collection finely printed by Bulmer, and with reproductive etchings of all the pictures by Young. The Grosvenor picture collection was one of the finest in London. The Earl of Grosvenor employed the King's Keeper of Pictures as his agent in Italy, but also patronised the English School, with paintings by Gainsborough, West ('Death of Wolfe'), Wilson and Stubbs. His son Robert added choice pictures from Madrid, the entire collection of Welbore Ellis Agar, a Rembrandt from the King of Sardinia, a couple of Rubens' from the Convent of Loeches, a Titian from the Barberini Gallery, etc.
You may also be interested in...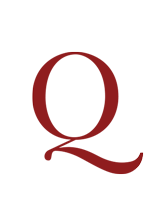 CLARE, John.
The Shepherd's Calendar; with Village Stories and other Poems …
First edition. The Shepherd's Calendar was a work of long gestation and many delays, partly because of the inchoate form in which Clare presented his original manuscript to Taylor and partly because of Taylor's slash and burn editorial policy. Though the work was finally ready by November 1826, the first drawing for the frontispiece was deemed unsuitable and two months were lost as a second was made and engraved. The delays were not in Clare's favour: tastes had moved on, the work was not a commercial success, and Clare was left with a stack of remainders. The Shepherd's Calendar has since, however, acquired a critical reputation for its 'extraordinary blend of observation and delicate fantasy' (Jonathan Wordsworth, Visionary Gleam).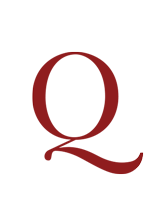 REVISED [SMOLLETT, Tobias].
The Adventures of Roderick Random … in two Volumes … The second Edition.
Second edition, with 'major imaginative changes', and frontispieces which appear here for the first time. Even though there were only a few weeks between the first and second editions, Smollett found time to make a number of significant corrections in the text, on average about one substantive change for every two to three pages, mainly to improve characterisation or style. See O. M. Brack, Jr. and James B. Davis in PBSA, LXIV (1970), 295-311.