1741 PENNSYLVANIA
ZINZENDORF, Nicolaus Ludwig Graf von.
[Pennsylvanische nachrichten von dem reiche Christi: anno 1742.] B. Ludewigs wahrer bericht, de dato Germantovvn, den 20. febr. 1741/2. An seine liebe Teutsche...
[Büdingen, Johann Christoph Stöhr, 1742].
8vo, pp. 191, [1, blank]; pagination including half-title; woodcut head- and tail-pieces; a very good copy in its interim stiff wrappers.
£1000

Approximately:
US $0
€0
First edition of Count Zinzendorf's 'Pennsylvanian News', written in Germantown, in the county of Philadelphia.

Count Zinzendorf inspired the migration of Moravian pietists to Pennsylvania. Having founded the missionary community of Bethlehem in 1741, he made several journeys among the Native American tribes of the region, setting up communities and offering a uniting focus to German-speaking Christian settlers. Among the Germans who followed Zinzendorf to Pennsylvania was the printer Henry Miller (as he became known in the New World), who also joined the missionary in his campaigns among the Native tribes, and later worked in Benjamin Franklin's printing shop.

One the notable news in this remarkable 'catechism' in the form of a community's diary is Zinzendorf's eye-witness account of a Quaker woman preaching to an interdenominational congregation. Hymns, sketches of gatherings, sermons offer the picture of an ecumenical community. Intended as a guide for 'brothers' on the Continent, Zinzendorf's account is articulated in questions and answers, it has been noted, as if it were a short catechism of ecumenism. Zinzendorf returned to Germany in 1744, but continued to co-ordinate and inspire his American communities, striving towards a unification of German churches across the Atlantic, and contributing much to the strength of German culture and influence in eighteenth-century America.

Meyer, Bibliographische Handbuch zur Zinzendorf-Forschung, A159; Washburn, The peoples of Pennsylvania: an annotated bibliography, Moravians, p. 125; Sabin 106359; Alden/Landis 742.221.
You may also be interested in...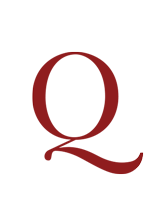 WEBER, Bruce.
The Andy Book.
First edition, with the original Japanese translation booklet laid in – a pictorial celebration of the chiselled male in the person of the lightweight boxer Andy Minsker, whose interview text accompanies the images.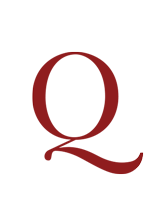 STEEL, William Gladstone.
The mountains of Oregon.
First edition. The author's stated aim in writing this work was to provide descriptions of Mount Hood and Crater Lake. He calls the latter 'one of the grandest points of interest on earth. Here all the ingenuity of nature seems to have been exerted to the fullest capacity, to build one grand, awe-inspiring temple' (p. 33). In addition there are details of the formation and constitution of the Oregon Alpine Club, predecessor of the Mazamas, together with short biographies of its first three presidents. At the end is an Oregon bibliography.