FROM NEWFOUNDLAND TO NOVAYA ZEMLYA
ZORGDRAGER, Cornelis Giisbertsz.
Bloeijende Opkomst der aloude en hedendaagsche Groenlandsche Visschery … Uitgebreid met eene korte historische Beschryving der Noordere Gewesten, voornamentlyk Groenlandt, Yslandt, Spitsbergen, Nova Zembla [etc.] … Met byvoeging van de Walvischvangst … door Abraham Moubach. Tweeden Druk. Met aanmerkelyke Zaaken vermeerdert, nevens een korte Beschryving van de terreneufsche Bakkeljaau-Visschery. [The flourishing Rise of the ancient and modern Greenland Fishery … Enlarged with a short historical Description of the Northern Regions, namely Greenland, Iceland, Spitsbergen, Nova Zembla [etc.] … With an appendix on Whaling … by Abraham Moubach. Second Edition. Enlarged with significant material, as well as a short Description of the Newfoundland Cod-fishery].
In s'Gravenhage [The Hague], By P. van Thol en R. C. Alberts, Boekverkopers. 1727.
4to., pp. [40], 392, [14, index], with an additional engraved title-page by J. Folkema after F. Ottens, a half-title (with a verse description of the engraved title-page on the verso), six folding maps and 11 fine engraved plates (one folding); title-page printed in red and black, woodcut initials and tail-pieces; a fine copy in contemporary speckled calf, covers stamped in blind with a large foliate lozenge centrepiece, black morocco label (boards somewhat bowed).
£3500

Approximately:
US $4680
€3967
Second edition, corrected, brought up to date, and much enlarged by Abraham Moubach, of a classic work on the Greenland whale fishery (first published 1720), the most extensive early Dutch work on the subject and one of the most authoritative in any language. 'It must always be one of the chief sources of information for the early history of the subject' (Allen). New material in this second (and best) edition includes four extra plates and a notable account of the cod-fishery on the Newfoundland banks (pp. 375-392).

The Dutch dominated the European whaling industry at this time, and the work ranges widely across the northern fisheries from the Davis Straits off North America to Novaya Zemlya in the Arctic Ocean north of Russia. It includes a history of early exploration in these regions, essays on natural history, geography and economics, and detailed lists of ships and their captains, equipment, provisions, catches, etc. Zorgdrager himself was a commander in the Greenland fleet (commanding the ships Wapen van Texel and 4 Gebroeders according to muster rolls here).

The general map of the polar region shows the Arctic coast from Hudson's Bay to the Siberian Sea. The other maps are of Iceland, Greenland, Spitsbergen, Jan Mayen Island, and Novaya Zemlya. The plates include 'one of the best figures of the Greenland Right Whale published prior to the [twentieth] century, and also one of the best early figures of the Cachelot [sperm whale]' (Allen). There is a very striking folding plate of whaling among the ice flows, and one of two whalers caught in the ice. Others show specimens of puffins and other sea birds, a walrus and a seal, the classification of snowflakes, a kayak, and cooking on a geyser.

Tiele 1241; Allen 177; Sabin 106376.
You may also be interested in...
PSYCHICAL INVESTIGATIONS JAMES, William (1842-1910), American philosopher and psychologist.
Autograph letter signed ('Wm James') to Mrs Thaw.
An interesting letter written to a Mrs Thaw regarding the expenses being claimed by Hereward Carrington, manager of the Italian spiritual medium Eusapia Palladino, during her tour of the United States in 1909.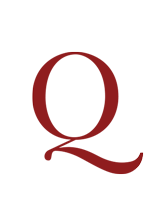 IN THE ORIGINAL WRAPPERS BERLIOZ, Hector.
Mémoires . . . comprenant ses voyages en Italie, en Allemagne, en Russie et en Angleterre 1803–1865. Avec un beau portrait de l'auteur.
First edition, a fine copy in entirely original condition in the original wrappers. Berlioz's colourful autobiography reads like a work of literature and remains the principle source for his life. This posthumous first edition of the Mémoires was preceded by excerpts which were serialised in Le Monde Illustré in 1859, and by a small pre-publication printing for distribution among Berlioz's friends in 1865.