ŚWIATŁO.
Czasopismo popularno-naukowe. Organ Polskiej Partyi Socyalistycznej. Rok pierwszy [- drugi].
Two volumes in one, 8vo, pp. [ii], 201, [1]; [ii], 191, [1], titles illustrated (see below), with 8 portraits in the text; beginning and end of the volume a little brown-spotted, cut close at upper margins (last leaf of year one with cut away page numeral, titles a little cropped at head), repaired tear to p. 95 in volume I, Czech stamp on p. 156 in volume II; in recent Polish cloth; spine lettered in gilt; pseudonyms and abbreviations of the authors' names noted in pencil.
£750

Approximately:
US $1049
€850
The first two complete years (eight consecutive issues) of the very rare quarterly magazine of the PPS, the largest Socialist Party of Poland, lead by Piłsudski. Altogether 19 issues appeared up to 1904. The annual titles, which are apparently not always present were designed by Teofil Terlecki (1870-1902). Earlier he had worked for the Munich periodical Jugend, from which the German word for art nouveau (Jugendstil) is derived. Later he designed numerous exile publications of the PPS.

Bound in at the end is one leaf of statutes of the PPS, printed in London and one appeal to the party members, dated Warsaw, 1900.

Żanna Kormanowa, Materiały do bibliografii druków socjalistycznych, p. 79 (not listing issues 2 and 3); see Józef Kozłowski, Proletariacka Młoda Polska, p. 75 for an illustration of Terlecki's design of the titles); we were able to locate issues 4 and 5 of 1902 at Stanford, issue 18 at the Sorbonne in Paris, 18 issues at the International Institute for Social History in Amsterdam and the complete run in the British Library (with wrappers for the single issues, however, without annual titles).
You may also be interested in...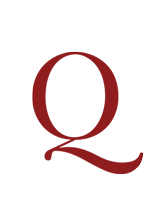 [MEXICO.]
Observaciones imparciales acerca de la administracion financiera en la época del gobierno provisional.
First edition. Written by 'varios mexicanos' (p. 73), this work takes the form of a series of observations on the Mexican economy at a time when relations between Mexico and the United States were deteriorating. 'Annexation was in fact approved by the United States Congress in February 1845, and thereafter the pace of events quickened. Mexican public opinion, both conservative and liberal, was inflamed against the aggressive politicians in Washington, but the new president, General Herrera, soon found that the financial and military state of the country made resistance hopeless and that help from Europe would not be forthcoming' (Bethell II p. 441).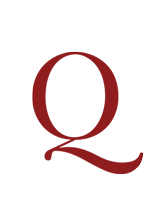 BALBI, Girolamo.
Oratio habita ab eloquentissimo viro Hieronymo Balbo Praesule Gurcen[sis] Serenissimi Principis Ferdinandi Archiducis Austriae etc. oratore, unacu[m] illustriss[imo] Petro a Corduba coram Adriano VI Po[n]t. Max.
One of several editions of Balbi's celebrated oration to appear in the same year, priority not established.