selective physiocracy
ABEILLE, Louis Paul.
Principes sur la liberté du commerce des grains.
Amsterdam and Paris, Desaint, 1768.
8vo, pp. iv, 162; with 3 folding tables; a fine, crisp copy in contemporary mottled calf, panelled spine gilt with fleurons, red morocco lettering-piece; some surface abrasions to sides, corners and spine extremities rubbed.
£1250

Approximately:
US $1642
€1480
Added to your basket:
Principes sur la liberté du commerce des grains.
First edition. Louis Paul Abeille, inspector of manufactures and later secretary of the bureau of commerce, was initially an early supporter of Quesnay and an ardent Physiocrat for many years. He pleads here for free trade in corn, arguing that this would lead to increased production, increased revenue and thereby greater salaries. From the late 1760s Abeille, who had embraced almost merely the liberal, free-market aspects of physiocratic doctrines, became increasingly less involved with the group of economistes close to Quesnay, prepared to accept his all-encompassing philosophy. Like Condillac, whose fundamental belief in probability as a tool for understanding economic dynamics grated with Quesnay's assumptions, Abeille was eventually ejected from the inner circle of Physiocrats.

Goldsmiths'10425; Higgs 4730; INED 10; Kress 6513.
You may also be interested in...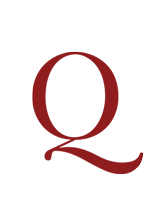 LA ROCHEFOUCAULD, François, Duc de.
The Memoirs of the Duke de La Rochefoucault. Containing the private Intrigues for obtaining the Regency after the Death of Louis the Thirteenth, King of France, the Wars of Paris, and Guienne, the Imprisonment of the Princes. Cardinal Mazarin's Letter to Monsieur de Brienne. Articles agreed upon by His Royal Highness and Monsieur le Prince, for the Expulsion of Cardinal Mazarin. An Apologie for the Duke de Beaufort. Memoirs of Monsieur de la Chastre.
First edition in English, translated from Mémoires de M. D.L.R. sur les brigues à la mort de Louys XIII (1662). At court in his earlier years La Rochefoucauld (1613-1680) took an active part in the cabals and rivalries that surrounded Richelieu and Louis XIII, and subsequently in the Fronde rebellion against Mazarin. His political activities came to an end after he was wounded in the fighting in Paris in 1652. Living in retirement he began to write his Mémoires, not so much an autobiography as an account of the court intrigues and a portrait of his fellow aristocrats. Mémoires circulated privately among his friends until its unauthorized printing in 1662 brought the author both fame and trouble.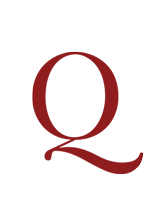 BLANCHON, Jacques.
Iacobi Blanchoni ucessiensis adversus Ludovicum beneventanum abbatem selestensem defensionum liber.
First edition of a very rare work of sixteenth-century Lyonnese Neoplatonism, an elegantly-printed de Tournes edition. Ostensibly a simple series of remarks against the theses of the (presumably sternly Scholastic) abbot of Selestan, this is a tract of Renaissance moral philosophy. The theme of dignitas hominis concentrated the philosophical efforts of several Lyonnese men of letters inspired by Ficino and Pico della Mirandola. Like Charles de Bovelles and P. Boaistuau, Jacques Blanchon systematically harmonizes Aristotle's philosophy and science with the hermetic thought associated with the writings of Hermes Trismegistus.