selective physiocracy
ABEILLE, Louis Paul.
Principes sur la liberté du commerce des grains.
Amsterdam and Paris, Desaint, 1768.
8vo, pp. iv, 162; with 3 folding tables; a fine, crisp copy in contemporary mottled calf, panelled spine gilt with fleurons, red morocco lettering-piece; some surface abrasions to sides, corners and spine extremities rubbed.
£1250

Approximately:
US $1585
€1395
Added to your basket:
Principes sur la liberté du commerce des grains.
First edition. Louis Paul Abeille, inspector of manufactures and later secretary of the bureau of commerce, was initially an early supporter of Quesnay and an ardent Physiocrat for many years. He pleads here for free trade in corn, arguing that this would lead to increased production, increased revenue and thereby greater salaries. From the late 1760s Abeille, who had embraced almost merely the liberal, free-market aspects of physiocratic doctrines, became increasingly less involved with the group of economistes close to Quesnay, prepared to accept his all-encompassing philosophy. Like Condillac, whose fundamental belief in probability as a tool for understanding economic dynamics grated with Quesnay's assumptions, Abeille was eventually ejected from the inner circle of Physiocrats.

Goldsmiths'10425; Higgs 4730; INED 10; Kress 6513.
You may also be interested in...
LEIBNIZ, Gottfried Wilhelm.
Oeuvres philosophiques latines & françoises de feu. Tirées de ses manuscrits qui se conservent dans la bibliotheque royale a Hanovre et publiées par Mr. Rud. Eric Raspe. Avec une Préface de Mr. Kaestner.
First edition of Leibniz' fundamental Nouveaux essais sur l'entendement humain, here published as part of the first collected edition of his philosophical works in French and Latin. The Nouveaux essais take up 496 of the 540 pages and offers one of the most important refutations of Locke's Essay on Human Understanding: a defence of the existence of non-material substance (see N. Jolley, Leibniz and Locke), and a refutation of the conventional nature ('il y a quelque chose de naturel dans l'origine des mots', p. 241).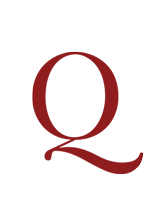 YOUTHFUL EXCURSION TO ITALY AND FRANCE [ANON.]
'Voyage en Italie et au Midi de la France 1891'.
A handsome, illustrated travel journal compiled by a Swiss student as a gift for his parents, recording his eleven-day trip in north-western Italy and south-eastern France in March and April 1891 in the company of his teacher and three schoolfellows. The author was a student at La Chatelaine boarding school in Pregny, Geneva, an exclusive establishment run by Georges Thudichum (1861-1941) for international students aged between ten and eighteen. He was accompanied on his travels by Czamanski Kitold of Taganrog, Alfred Heimann of Schweinfurt, and Georges Pardo of Venice, all under the charge of Thudichum himself.