selective physiocracy
ABEILLE, Louis Paul.
Principes sur la liberté du commerce des grains.
Amsterdam and Paris, Desaint, 1768.
8vo, pp. iv, 162; with 3 folding tables; a fine, crisp copy in contemporary mottled calf, panelled spine gilt with fleurons, red morocco lettering-piece; some surface abrasions to sides, corners and spine extremities rubbed.
£650

Approximately:
US $842
€720
Added to your basket:
Principes sur la liberté du commerce des grains.
First edition. Louis Paul Abeille, inspector of manufactures and later secretary of the bureau of commerce, was initially an early supporter of Quesnay and an ardent Physiocrat for many years. He pleads here for free trade in corn, arguing that this would lead to increased production, increased revenue and thereby greater salaries. From the late 1760s Abeille, who had embraced almost exclusively the liberal, free-market aspects of physiocratic doctrines, became increasingly less involved with the group of economistes close to Quesnay, prepared to accept his all-encompassing philosophy. Like Condillac, whose fundamental belief in probability as a tool for understanding economic dynamics grated with Quesnay's assumptions, Abeille was eventually ejected from the inner circle of Physiocrats.

Goldsmiths'10425; Higgs 4730; INED 10; Kress 6513.
You may also be interested in...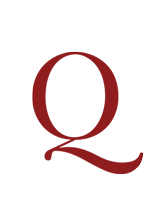 CAMPOMANES, Pedro Rodriguez (Antonio Conca y Alcaraz, translator).
Trattato della regalia d'ammortizzazione, nel quale si dimostra, seguendo la serie delle diverse età fin dal nascimento della Chiesa, in tutti i secoli, e paesi Cattolici l'uso costante dell'autorità civile nell'impedire le illimitate alienazioni di beni stabili a Chiese, comunità, e alte manimorte, con una notizia delle leggi fondamentali della monarchia Spagnuola sopra questo punto ... Parte prima [-seconda]
First Italian translation of this influential treatise on the property rights of the Church and the state in Spain by the Spanish philosopher, economist, and historian Pedro Rodríguez de Campomanes (1723-1803).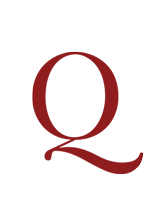 DUNOYER, Charles-Bathélemy.
L'industrie et la morale considérées dans leurs rapports avec la liberté.
First edition of this defence of the old economic liberalism against the new democracy by the French economist and politician Dunoyer (1786-1863). 'In anticipation of Spencer, Dunoyer here developed the idea that society was an organism, in which it fell to the lot of a congeries of institutions and individuals to perform specific functions. The function of government was the preservation of order, and to this role ... he ... assigned vital importance. To justify the work of government officials as well of those supporters of the bourgeois monarchy who were drawn from the professional classes, Dunoyer extended the classical concept of product to include the 'immaterial' product or service; in this he followed J. B. Say, Germain Garnier and Destutt de Tracy' (Encyclopaedia of the Social Sciences). Dunoyer defined liberty as the power to make free and intelligent use of faculties. This work was later revised and enlarged under a new title, De la liberté du travail (Paris, 1845).