selective physiocracy
ABEILLE, Louis Paul.
Principes sur la liberté du commerce des grains.
Amsterdam and Paris, Desaint, 1768.
8vo, pp. iv, 162; with 3 folding tables; a fine, crisp copy in contemporary mottled calf, panelled spine gilt with fleurons, red morocco lettering-piece; some surface abrasions to sides, corners and spine extremities rubbed.
£650

Approximately:
US $803
€721
Added to your basket:
Principes sur la liberté du commerce des grains.
First edition. Louis Paul Abeille, inspector of manufactures and later secretary of the bureau of commerce, was initially an early supporter of Quesnay and an ardent Physiocrat for many years. He pleads here for free trade in corn, arguing that this would lead to increased production, increased revenue and thereby greater salaries. From the late 1760s Abeille, who had embraced almost exclusively the liberal, free-market aspects of physiocratic doctrines, became increasingly less involved with the group of economistes close to Quesnay, prepared to accept his all-encompassing philosophy. Like Condillac, whose fundamental belief in probability as a tool for understanding economic dynamics grated with Quesnay's assumptions, Abeille was eventually ejected from the inner circle of Physiocrats.

Goldsmiths'10425; Higgs 4730; INED 10; Kress 6513.
You may also be interested in...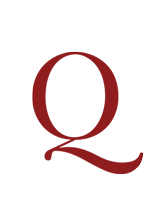 MODEL OF A CALCULATING MACHINE JEVONS, William Stanley.
'Preliminary account of certain logical inventions', communicated March 19th, 1866 [in: Proceedings of the Literary and Philosophical Society of Liverpool. During the fifty-fifth session, 1865-66. No. XX]. London, Longman …, Liverpool, Marples, 1867.
First edition of the account of Jevons' communication on the 'logical abacus' and the 'logical machine', a precursor of his later 'logical piano'. Jevons had experimented with different forms of teaching aids before creating his logical piano. On this occasion, early in his career, Jevons (pp. 177-179) organized a practical demonstration and set forth the purpose and functions of his newly devised calculating and logical machine– a comparatively simple device consisting of a number of marked blocks of wood that could be manipulated on a series of shelves to produce the solution to a logical problem. He considers his work within the tradition of 'mechanical logic', from Aristotle to Babbage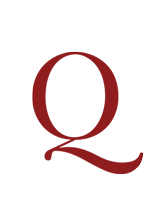 PATERSON, Noel Huntingdon.
A manual of the usages of the stock exchange and of the law affecting the same: with forms and precedents of pleadings.
First and only edition. A manual explaining and discussing the legal liabilities of stock brokers and jobbers. The author, Noel H. Paterson, was a lawyer specialized in the regulation and customs of the stock exchange. To lend his manual the benefit of further experience and credibility, he consulted his friend W.V. Charrington, a member of the exchange, for insider information. Following a three page index of the cases cited in the text, Paterson proceeds with a summary and discussion of the various laws and statutes affecting the Stock Exchange. On the subject of stock-jobbing, for instance, he explains 'the mere fact that a person contracting for the sale of stock or shares at a future day, has yet to buy them is not alone a ground for avoidance under the section, if a delivery is ultimately contemplated' (pp. 9).