PARRY, ROSS, AND THE NORTHWEST PASSAGE
ACCOUNT OF THE MOST REMARKABLE VOYAGES (An)
from the Discovery of America by Columbus to the present Time.
London: William Darton and Son … 1831.
8vo., pp. x, 284, with an additional engraved title page (foxed), frontispiece; possibly wanting the half title; a very good copy in the original dark red morocco, embossed with a design by J. Davis, gilt edges; front joint cracked, spine slightly worn; ownership inscription dated 1834.
£250

Approximately:
US $320
€284
Added to your basket:
from the Discovery of America by Columbus to the present Time.
First and only edition of a compendium of exploration and discovery for children, taking in Columbus, Drake, Parry, Look, Franklin etc. True to its promise to record adventures up 'to the present time', the most recent voyage recorded here is Captain Ross's attempt to discover the North-West passage. With 'what degree of success … is not yet known' – Ross did not return to England until 1833. An Account was also issued as the first volume of Darton's Juvenile Cyclopaedia (Darton H832).

Darton H6.
You may also be interested in...
PARTIALLY-UNOPENED SET OF JESSOP'S 'DETAILED DESCRIPTION OF THE SOUTH EASTERN PART OF AUSTRALIA JESSOP, William Rowlestone Henry.
Flindersland and Sturtland; or, The Inside and Outside of Australia.
First edition, presumed first binding. A 'detailed description of the South Eastern part of Australia' (Ferguson), based on Jessop's travels in the late 1850s and early 1860s. 'In the twenty-fourth chapter of the second volume Jessop records in interesting and accurate detail an early expedition of one Ernest Giles whom the author met at Wilpena where Giles had stopped on his homeward trip from the north. This expedition [...] was from Adelaide to the north in search of new pastoral land. It does not appear to be elsewhere recorded and dates at least ten years before Giles's career became a matter of public record. Jessop supplies no precise date, but from the context it is clear that the expedition took place in the first half of 1859. [...] Constituting the first appearance in print of the last of the great Australian explorers, it is well worth adding to an exploration library' (Wantrup, pp. 266-267).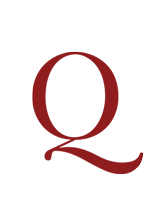 PSEUDO-HEGESIPPUS.
De rebus a Iudaeoru[m] principibus in obsidione fortiter gestis, deq[ue] excidio Hierosolymorum, aliarumq[ue] ciuitatum adice[n]tium, libri V diuo Ambrosio Mediolanensi episcopo interprete. Eiusdem Anacephaleosis fini operis adiecta est.
An early edition of this popular Latin account of the Jewish War of 66-73 AD, with a dedication by Philipp Melanchthon. The text borrows heavily from the Jewish War and Jewish Antiquities of the first-century Jewish historian Josephus, and is attributed in extant manuscripts either to Hegesippus – a possible corruption of Iosippus – or to Ambrose of Milan. Its composition is usually dated to the late fourth century: book 2 contains an allusion to the conquest of Britain by Theodosius c. 370 AD. The text is followed by the Pseudo-Ambrosian work Anacephaleosis, a Carolingian treatise on the destruction of Jerusalem, and the volume ends with tables of concordance between Hegesippus and Josephus's works.