PARRY, ROSS, AND THE NORTHWEST PASSAGE
ACCOUNT OF THE MOST REMARKABLE VOYAGES (An)
from the Discovery of America by Columbus to the present Time.
London: William Darton and Son … 1831.
8vo., pp. x, 284, with an additional engraved title page (foxed), frontispiece; possibly wanting the half title; a very good copy in the original dark red morocco, embossed with a design by J. Davis, gilt edges; front joint cracked, spine slightly worn; ownership inscription dated 1834.
£250

Approximately:
US $323
€288
Added to your basket:
from the Discovery of America by Columbus to the present Time.
First and only edition of a compendium of exploration and discovery for children, taking in Columbus, Drake, Parry, Look, Franklin etc. True to its promise to record adventures up 'to the present time', the most recent voyage recorded here is Captain Ross's attempt to discover the North-West passage. With 'what degree of success … is not yet known' – Ross did not return to England until 1833. An Account was also issued as the first volume of Darton's Juvenile Cyclopaedia (Darton H832).

Darton H6.
You may also be interested in...
PLINY UPDATED, WITH CHARMING ENGRAVINGS PLINY, the Elder.
C. Plini secundi des wijdt-vermaerden natur-kondigers vijf boecken. Handelende van de nature. I. Vande menschen. II. Vande viervoetige en kruypende dieren. III. Vande vogelen. IV. Vande kleyne beestjes of ongedierten. V. Vande visschen, oesters, kreesten ...
One of several Dutch editions of selections from Pliny's Natural History to appear in the half-century following the publication of the first Dutch translation in 1610. The present edition, like many of the others, is enlarged to include much information not available to Pliny (the additions are printed in italics). Comprising extracts from Books 7–11 of the Natural History (on human beings, quadrupeds, birds, small animals and fishes respectively), it is especially notable for the many charming engravings of exotic birds and animals, some of them newly-discovered, in particular the orangutan ('Indianschen satyr'), the armadillo, the ant-eater, the dodo, and the tree dragon.
 
COPAC records the British Library copy only. Worldcat records no copies in the US.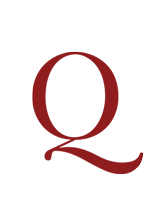 ALBERTI, Rafael, and Carlos RODRIGUEZ-PINTOS.
Dos Oraciones a la Virgen.
First edition, rare, one of 325 copies privately printed by Rodriguez-Pintos (ours is unnumbered). The two poems comprise 'Nuestra Señora de la Cinta' by the Uruguayan poet Carlos Rodriguez-Pintos (1895-1985), with an illustration by Alberti; and 'Nuestra Señora de la Buena Leche' by Alberti, with an illustration by Rodriguez -Pintos.