AEMYLIUS, Paulus (Paolo EMILIO).
Historici clarissimi de rebus gestis Francorum…
Paris, Michel Vascosan, 1550.
Three works in one volume, folio, ff. [iv], 244, [20]; [32]; 183, [1]; large 10-line historiated woodcut initials, red hand-ruled borders to text pages; a few small paper repairs, small oilspot to blank margin of a few leaves at end, dampstain to upper outer corner of last quire; very good copies in seventeenth-century speckled calf, sides with double gilt-fillet border, skilfully rebacked preserving the original spine, flat spine gilt in compartments, red morocco label, crowned monogram N to each compartment, inner dentelles gilt, marbled end papers, edges red.
£750

Approximately:
US $942
€829
Early editions of the three classical complementary chronicles of France from the fifth to the mid-sixteenth century, often issued and bound together.

Invited by Charles VIII of France, the Veronese Emilio chronicled the deeds of French kings from the Franks to the Merovingian era: composed in the classical style, his work marked the long-standing success of the Grandes Chroniques, works of history the core of which was the celebration of national centralization, with an emphasis on and glorification of the role of the monarch as the centre and motor of the national glories. Emilio begins with Clodion in the fifth century, continuing until Charles VIII. The publication of his work had begun with a partial edition by Jodocus Badius Ascensius in 1517, complemented in 1519 and completed by his son-in-law Michel Vascosan in 1529. That 1529 edition also included Du Tillet's Chronicon, a history in tabular format going back to the legendary Pharamond, though Du Tillet's name did not appear on the general or the special title-pages. Le Ferron was charged with continuing the chronicle after Emilio's death. 'Le Ferron['s] work was first printed separately by Vascosan in an octavo edition in 1549 and reprinted in 1550 in octavo, and also in folio together with Emilio' (Mortimer French, p. 242).

Almost two pages are left blank, to allow for further additions by the reader.

Adams A237 and F321; Brunet I, pp. 64-65. See Mortimer, French books, (s.v. Emilio) for other editions.
You may also be interested in...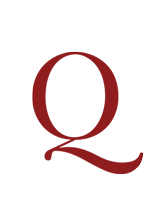 ELIZABETHAN SCHOOL BOOK OCLAND, Christopher.
Anglorum praelia, ab Anno Domini. 1327. anno nimirum primo inclytissimi Principis Eduardi eius nominis tertii, usque ad Annu[m] Domini 1558. Carmine summatim perstricta. Item. De pacatissimo Angliae statu, imperante Elizabetha, compendiosa narratio . . . Hiis Alexandri Nevilli Kettum: tum propter argumenti similitudinem, tum propter orationis elegantiam adiunximus.
First published in 1580, this is one of three closely similar 1582 editions of Ocland's Anglorum proelia which add two works at the end: Ocland's Eirēnarchia (a continuation of Anglorum proelia first published in 1582) and Alexander Neville's account of the 1549 Norfolk rising, De furoribus Norfolciensium Ketto duce (first published in 1575).
PRINTED FOR THE CHANNEL ISLANDS AND THE SAVOY [BOOK OF COMMON PRAYER.]
La Liturgie. C'est a dire, le formulaire des Prieres publiques, de l'Administrations des Sacreman; at des autre Ceremonies … avec le Pseautier, ou les Pseaumes de David …
First edition of this translation, printed for the use of 'toutes les Eglisses Paroissiales & dans les Chapelles de Isles de Jersey, Guernsey, & autres Isles adjacentes', as well as for the French congregation at the Savoy in London.