AEMYLIUS, Paulus (Paolo EMILIO).
Historici clarissimi de rebus gestis Francorum…
Paris, Michel Vascosan, 1550.
Three works in one volume, folio, ff. [iv], 244, [20]; [32]; 183, [1]; large 10-line historiated woodcut initials, red hand-ruled borders to text pages; a few small paper repairs, small oilspot to blank margin of a few leaves at end, dampstain to upper outer corner of last quire; very good copies in seventeenth-century speckled calf, sides with double gilt-fillet border, skilfully rebacked preserving the original spine, flat spine gilt in compartments, red morocco label, crowned monogram N to each compartment, inner dentelles gilt, marbled end papers, edges red.
£750

Approximately:
US $960
€852
Added to your basket:
Historici clarissimi de rebus gestis Francorum…
Early editions of the three classical complementary chronicles of France from the fifth to the mid-sixteenth century, often issued and bound together.

Invited by Charles VIII of France, the Veronese Emilio chronicled the deeds of French kings from the Franks to the Merovingian era: composed in the classical style, his work marked the long-standing success of the Grandes Chroniques, works of history the core of which was the celebration of national centralization, with an emphasis on and glorification of the role of the monarch as the centre and motor of the national glories. Emilio begins with Clodion in the fifth century, continuing until Charles VIII. The publication of his work had begun with a partial edition by Jodocus Badius Ascensius in 1517, complemented in 1519 and completed by his son-in-law Michel Vascosan in 1529. That 1529 edition also included Du Tillet's Chronicon, a history in tabular format going back to the legendary Pharamond, though Du Tillet's name did not appear on the general or the special title-pages. Le Ferron was charged with continuing the chronicle after Emilio's death. 'Le Ferron['s] work was first printed separately by Vascosan in an octavo edition in 1549 and reprinted in 1550 in octavo, and also in folio together with Emilio' (Mortimer French, p. 242).

Almost two pages are left blank, to allow for further additions by the reader.

Adams A237 and F321; Brunet I, pp. 64-65. See Mortimer, French books, (s.v. Emilio) for other editions.
You may also be interested in...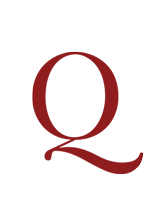 [RICHEOME, Louis].
La vérité defendue pour la religion catholique. En la cause des Iesuites, contre le Plaidoyé d'Antoine Arnaud, par François des Montaignes.
First edition of Richeome's vindication of the Jesuits against the charges made by Antoine Arnaud in his famous defence of the University of Paris in 1594. Richeome (1544-1625), known as the 'French Cicero', was one of the leading French Catholic controversialists of his age and played a crucial role in overcoming prohibitions against the Jesuit order in France. In La vérité defendue he constructs a history of the Society of Jesus from its foundation, highlighting its achievements in education and the work of Jesuit missions in Japan, the Far East, America, and Brazil. The work was translated into Latin the following year.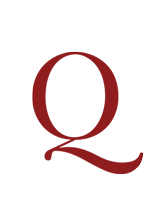 MASSUE DE RUVIGNY, Henri de, Lord Galway.
Autograph letter, signed ('Gallway'), in French, to an unnamed English statesman, sending greetings and referring to regimental dispositions.
A Huguenot exile from France, Massue de Ruvigny served in the English army and was created Viscount Galway in 1692 (elevated to an earldom in 1697). In 1694 he was appointed commander of the English auxiliary forces in Piedmont, with credentials as envoy extraordinary to the court of Turin, but was outmanoeuvred diplomatically by the duke, who concluded a treaty with the French in August 1696, whereupon Galway withdrew into the Milanese (see DNB).