AEMYLIUS, Paulus (Paolo EMILIO).
Historici clarissimi de rebus gestis Francorum…
Paris, Michel Vascosan, 1550.
Three works in one volume, folio, ff. [iv], 244, [20]; [32]; 183, [1]; large 10-line historiated woodcut initials, red hand-ruled borders to text pages; a few small paper repairs, small oilspot to blank margin of a few leaves at end, dampstain to upper outer corner of last quire; very good copies in seventeenth-century speckled calf, sides with double gilt-fillet border, skilfully rebacked preserving the original spine, flat spine gilt in compartments, red morocco label, crowned monogram N to each compartment, inner dentelles gilt, marbled end papers, edges red.
£750

Approximately:
US $971
€866
Added to your basket:
Historici clarissimi de rebus gestis Francorum…
Early editions of the three classical complementary chronicles of France from the fifth to the mid-sixteenth century, often issued and bound together.

Invited by Charles VIII of France, the Veronese Emilio chronicled the deeds of French kings from the Franks to the Merovingian era: composed in the classical style, his work marked the long-standing success of the Grandes Chroniques, works of history the core of which was the celebration of national centralization, with an emphasis on and glorification of the role of the monarch as the centre and motor of the national glories. Emilio begins with Clodion in the fifth century, continuing until Charles VIII. The publication of his work had begun with a partial edition by Jodocus Badius Ascensius in 1517, complemented in 1519 and completed by his son-in-law Michel Vascosan in 1529. That 1529 edition also included Du Tillet's Chronicon, a history in tabular format going back to the legendary Pharamond, though Du Tillet's name did not appear on the general or the special title-pages. Le Ferron was charged with continuing the chronicle after Emilio's death. 'Le Ferron['s] work was first printed separately by Vascosan in an octavo edition in 1549 and reprinted in 1550 in octavo, and also in folio together with Emilio' (Mortimer French, p. 242).

Almost two pages are left blank, to allow for further additions by the reader.

Adams A237 and F321; Brunet I, pp. 64-65. See Mortimer, French books, (s.v. Emilio) for other editions.
You may also be interested in...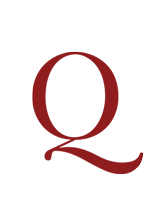 YOUTHFUL EXCURSION TO ITALY AND FRANCE [ANON.]
'Voyage en Italie et au Midi de la France 1891'.
A handsome, illustrated travel journal compiled by a Swiss student as a gift for his parents, recording his eleven-day trip in north-western Italy and south-eastern France in March and April 1891 in the company of his teacher and three schoolfellows. The author was a student at La Chatelaine boarding school in Pregny, Geneva, an exclusive establishment run by Georges Thudichum (1861-1941) for international students aged between ten and eighteen. He was accompanied on his travels by Czamanski Kitold of Taganrog, Alfred Heimann of Schweinfurt, and Georges Pardo of Venice, all under the charge of Thudichum himself.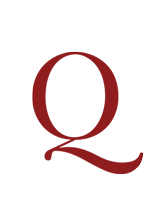 BLANCHON, Jacques.
Iacobi Blanchoni ucessiensis adversus Ludovicum beneventanum abbatem selestensem defensionum liber.
First edition of a very rare work of sixteenth-century Lyonnese Neoplatonism, an elegantly-printed de Tournes edition. Ostensibly a simple series of remarks against the theses of the (presumably sternly Scholastic) abbot of Selestan, this is a tract of Renaissance moral philosophy. The theme of dignitas hominis concentrated the philosophical efforts of several Lyonnese men of letters inspired by Ficino and Pico della Mirandola. Like Charles de Bovelles and P. Boaistuau, Jacques Blanchon systematically harmonizes Aristotle's philosophy and science with the hermetic thought associated with the writings of Hermes Trismegistus.