AINSWORTH, William Harrison.
Preston Fight; or, the Insurrection of 1715. A Tale …
London: Tinsley Brothers … 1875.
3 vols., 8vo.; first and last pages in each volume browned by offsetting from the binding, but a very good copy in the original green cloth, blocked in black, spine gilt, slightly rubbed; from the library of Ainsworth's granddaughter, though without marks of provenance.
£950

Approximately:
US $1246
€1062
Ainsworth's decline in popularity in his later years has rendered his later novels, published by Tinsley in smaller editions than his early work, increasingly scarce.

Locke p. 58; Wolff 66; not in Sadleir.
You may also be interested in...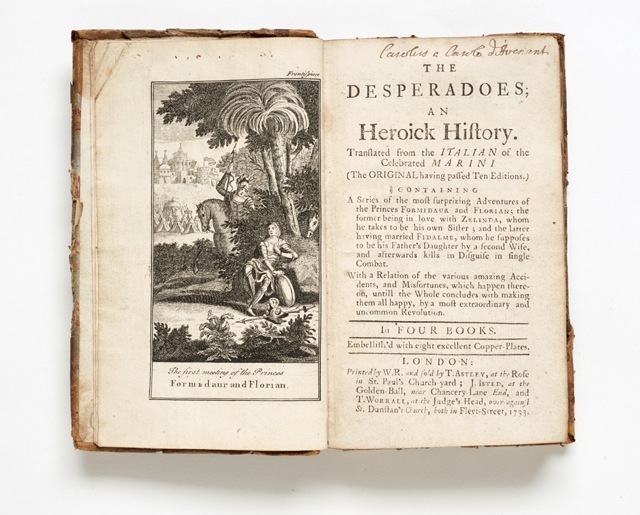 MARINI, Giovanni Ambrogio.
The Desperadoes; an heroick History. Translated from the Italian of the celebrated Marini (the Original having passed ten Editions.) Containing a Series of the most surprizing Adventures of the Princes Formidaur and Florian … In four Books. Embellish'd with eight excellent Copper-Plates.
First and only edition in English of Le gare de' disperati (1644), the second of three romances by Marini (1596-1668). Inevitably, 'It was necessary to omit many Things that were contrary to our Morals; to Decency, and to the Purity of the English Tongue …'. But the general scheme of events is the same as the original, and is outlined on the title-page: 'A Series of the most surprizing Adventures of the Princes Formidaur and Florian; the former being in love with Zelinda, whom he takes to be his own Sister; and the latter having married Fidalme, who he supposes to be his father's Daughter by a second Wife, and afterwards kills in Disguise in single Combat. With a Relation of the various amazing Accidents, and Misfortunes, which happen thereon, until the Whole concludes with making them all happy, by a most extraordinary and uncommon Revolution.'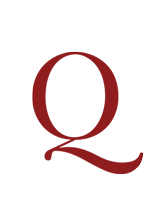 ROTH, Henry.
Call it Sleep.
First English edition, first published in New York by Robert O. Ballou in 1934.