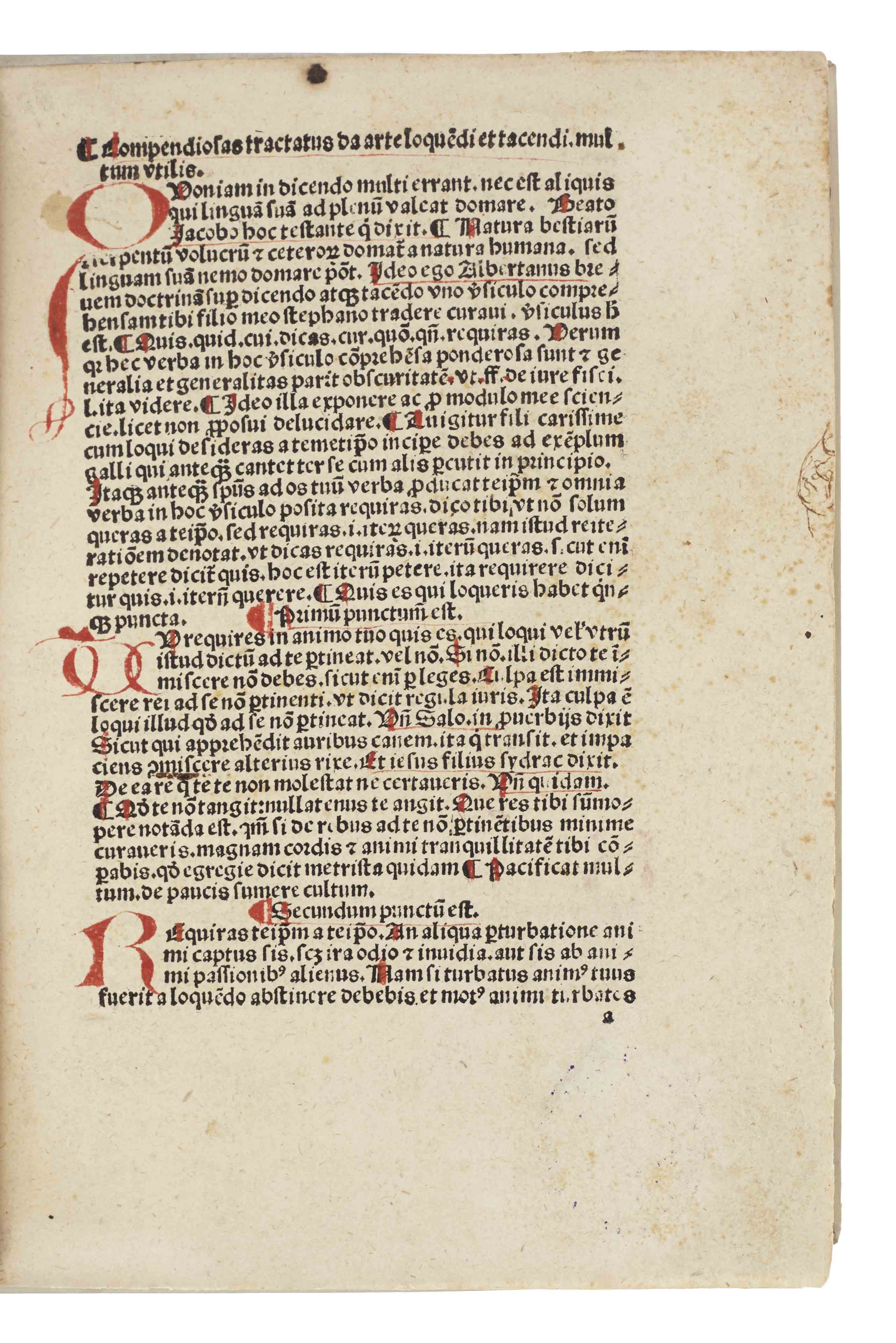 ALBERTANUS CAUSIDICUS BRIXIENSIS.
De arte loquendi et tacendi.
Ingolstadt, [Printer of Celtis 'Epitoma' (?Johann Kachelofen), c. 1492.]
4to, ff. [8], gothic letter, initials supplied in red, capital strokes and underlining in red; some light, mostly marginal, spotting and staining, traces of old stamp in lower margin of first leaf; mid twentieth-century vellum, spine lettered in gilt; lightly soiled, two corners slightly chewed.
£7500

Approximately:
US $10216
€8427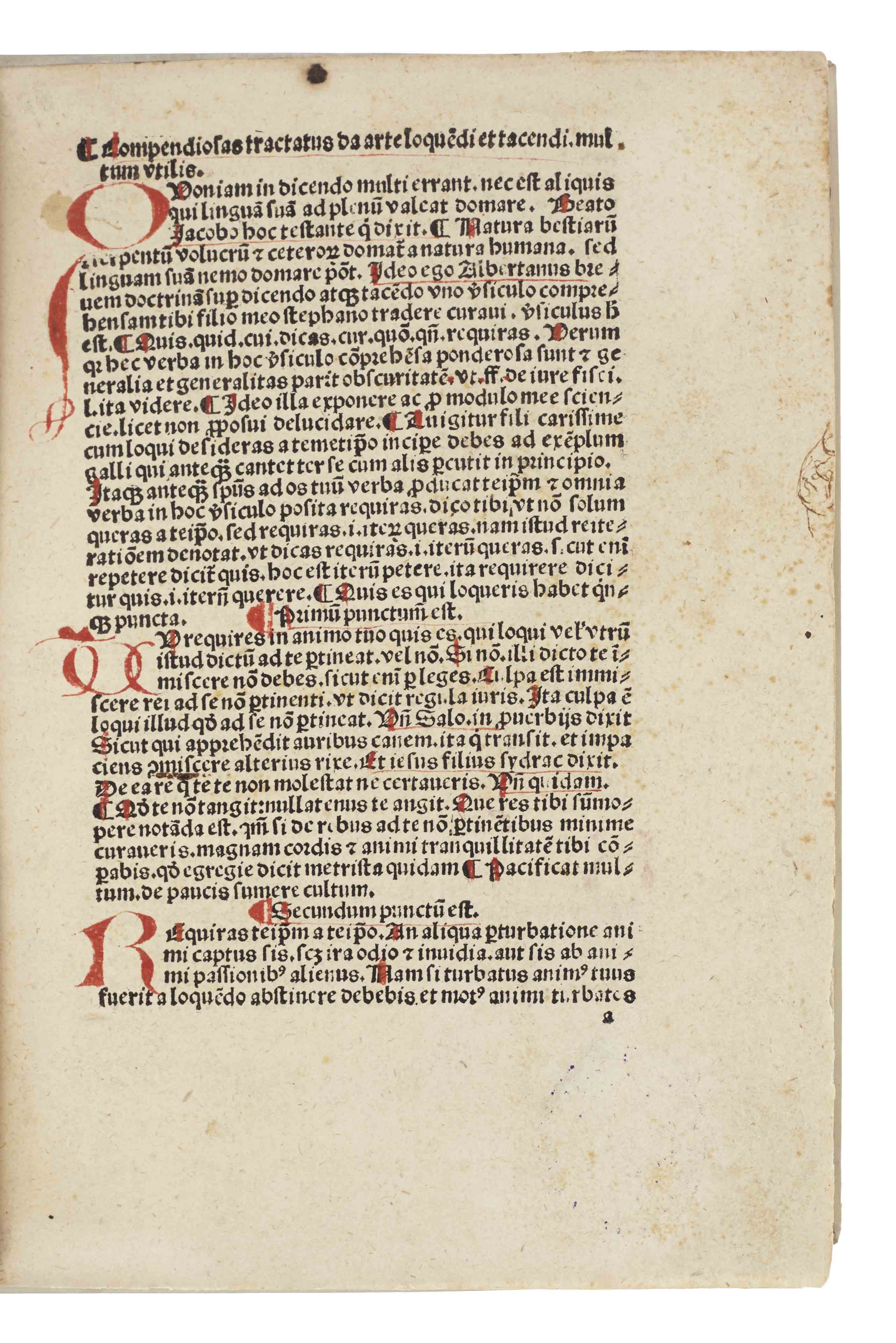 Added to your basket:
De arte loquendi et tacendi.
Very rare Ingolstadt edition of this treatise on the art of speech, the most influential work of the thirteenth-century Brescian causidicus, Albertano.

Printing was introduced at Ingolstadt in 1484. This is one of ten works assigned to the 'Printer of Celtis', the third (anonymous) Ingolstadt press, and may in fact be his first production: 'both forms of d are common in this book, which suggests a first effort by its bad press-work' (BMC). The printer may be identified with Johann Kachelofen, who matriculated at the University of Ingolstadt in 1490 and was evidently supplied with type by his half-brother Conrad, of Leipzig (see Ferdinand Geldner, 'Zum Ingolstädter buchdruck des 15. Jahrhunderts', Gutenberg-Jahrbuch, 1968, pp. 97–9).

Provenance: from the library of Boies Penrose (1902–1976), with his bookplate and with pencilled inscription (in Eric Sexton's hand?) '18 Ja[nuary] [19]41 B. Penrose gift'; Eric Sexton (1902–1980), with his book label and bookplate; his sale, Christie's New York, 8 April 1981, lot 78; Ned J. Nakles (1931–1999), his sale, Christie's New York, 17 April 2000, lot 83.

HC *398; BMC III 677; GW 556; Goff A-206; Bod-inc. A-089. ISTC records 13 copies only, of which two in the UK (Bodleian and British Library) and one in the US (Pierpont Morgan Library).
You may also be interested in...
TRIALS OF PAINE (IN ABSENTIA) AND WINTERBOTHAM [SEDITION TRIALS.]
A sammelband of four sedition trials.
An interesting collection of four important sedition trials of the 1790s: that of Thomas Paine, for the second part of his Rights of Man, which he did not attend and at which he was outlawed; that of the Baptist minister and political prisoner William Winterbotham (1763–1829), who was imprisoned for two years and fined for sermons making reference to the French Revolution and perceived abuses of the contract between king and people; and those of two of the reformers known as the 'Scottish Martyrs', Thomas Muir (1765–1799) and Thomas Palmer (1747–1802), who were sentenced to fourteen and seven years' transportation respectively.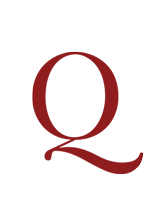 WYVILL, Rev. Christopher
A letter to the Right Hon. William Pitt …
First edition of this open letter by the York reformer Christopher Wyvill to Pitt, arguing against the prosecution of the war against revolutionary France, which Wyvill saw as both unwarranted and sufficiently expensive as to cause material hardship in Yorkshire. Wyvill was in any case disappointed in Pitt, who had failed to promote, as he suggested he might, the parliamentary and electoral reform that had been lobbied for by the Yorkshire Association and others over the previous fifteen years.